Men's Residential Rehab Program Staff
Program Director
Upcoming Presentations
What is Addiction?
Dr. Horvath's Reviews on Amazon.com
Reviews of Sex, Drugs, Gambling and Chocolate
A. Tom Horvath was born and raised in Youngstown, Ohio. He earned a B.A. in Liberal Arts from St. John's College, Annapolis, Maryland, in 1975, and a Ph.D. from the California School of Professional Psychology at San Diego in 1981. From 1981 to 1984 he served as an active duty Navy Psychologist. In 1984 he entered full time independent practice. In 1985 he founded Practical Recovery, which offers a self-empowering alternative to 12-step and disease-oriented addiction treatment. He became a board certified clinical psychologist of the American Board of Professional Psychology (ABPP) in 1990. In 2006 he founded Pyrysys Psychology Group, Inc., which offers a wide range of services, including Practical Recovery, Supporting ME (Moderate Eating), and the Center for Cognitive Therapy La Jolla. The Practical Recovery system of services now includes residential rehab, office-based services (Pyrysys), and sober living home.

Dr. Horvath has been active in professional psychology and behavioral health at the local, state, national and international levels. He is a Past President (1990) and Fellow (1993) of the San Diego Psychological Association and a Past President (1988-1990) of the San Diego Phobia Foundation. In 1992 he was appointed by Speaker Willie Brown to the California Controlled Substances Prescription Advisory Council, which produced recommendations regarding California's triplicate prescription program for controlled substances. Since 1990 he has been a Volunteer Advisor for SMART Recovery San Diego.

At the national level, he was the Secretary-Treasurer (1995-98) of the American Psychological Association's Society of Addiction Psychology (Division 50), and served as President from 1999-2000. The Division has over 1200 members and is the world's largest organization of addictive behavior psychologists.

He is the President of SMART Recovery (1995-2008, 2009 to present), an international, non-profit network of free, self-empowering, science-based support groups, face-to-face or online, for abstaining from any substance or activity addiction.

From 2000-2010 Dr. Horvath was adjunct faculty at the School of Leadership and Education Sciences, University of San Diego, where he helped leaders in all fields develop their leadership and executive potential. Since 2010 Dr. Horvath has been adjunct faculty at Alliant International University in San Diego, teaching substance abuse treatment courses. He is the author of Sex, Drugs, Gambling & Chocolate: A Workbook for Overcoming Addictions (2nd ed.; Impact, 2003).

Dr. Horvath's publications, media interviews, and presentations to professionals and the public are helping to change how individuals, professionals, and societies understand addictive behavior. California Psychology License PSY7732.

Dr. Horvath's Upcoming Presentations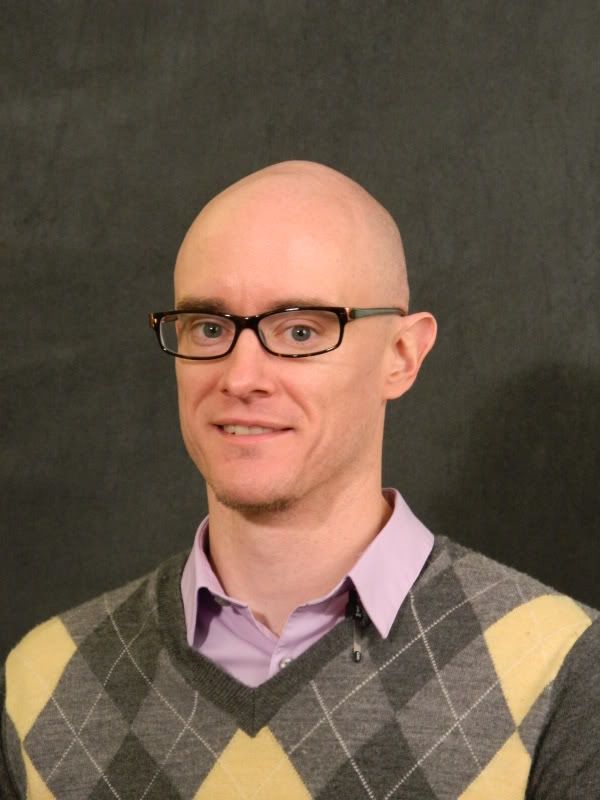 Clinical Director
Dr. Kevin Murphy, a licensed psychologist, is the Clinical Director at our Men's Residential Program. His professional history includes expertise in individual and group therapy to treat those with dual diagnosis conditions (addiction and mental health problems); therapy with forensic populations (registered sex offenders & domestic violence offenders); and work with clients who have problems of daily living that may not merit a mental health diagnosis but when resolved, greatly improve life. During his eight years of hospital experience, Dr. Murphy completed approximately 3,000 psychological assessments on people from a multitude of backgrounds, including those possibly needing detox or addiction rehab, veterans, suicidal and/or homicidal patients, geriatric patients, prisoners, and refugees. Dr. Murphy often facilitates in-services for professionals on a range of topics, from depression and crisis intervention to risk assessment. PSY23323
Clinical Psychologist
Dr. Devon Berkheiser earned her Bachelor's Degree from Rutgers University in New Jersey, before moving to San Diego where she completed both her Master's Degree and Doctorate Degree in Clinical Psychology from Alliant International University.  She has over eight years of experience working with clients with substance abuse disorders and a variety of psychiatric illnesses.  Before joining the Practical Recovery team, Dr. Berkheiser worked in the ASPIRE program at San Diego State University, where she helped students explore their substance use and make desired changes  in their day-to-day lives.  Her other professional areas of interest include women's issues and anxiety disorders. Dr. Berkheiser practices from an Object Relations and Cognitive Behavioral approach, while also utilizing Motivational Interviewing techniques.  PSY25621
Benjamin Nguyen
Lead Resident Assistant
Ben graduated from UC San Diego with his Bachelors in Human Biology and a minor in English Literature in 2011, and is currently planning on attending Medical School for his M.D. in the near future. While at UCSD, he worked as a Student Health Advocate, educating the student population about healthy lifestyles, fitness, and drug and alcohol use. He was also a swim instructor, and still loves being in the water. His interests include swimming, hiking, photography, and cooking and eating good food.
Ian Moore
Operations Supervisor
Ian was born in Saudi Arabia and lived in Georgia and Washington State before moving to San Diego to attend school. Ian graduated from San Diego State University with a Bachelor's Degree in Psychology and hopes to continue his education in a doctorate program for Clinical Psychology. In addition to his psychology background, Ian worked in an upper management setting for a number of years before coming to Practical Recovery as the Operations Supervisor.  In his free time he enjoys spending time with his family, friends and his dog, Cassius. He also enjoys surfing, wakeboarding, skiing, and working on cars.
Tammy Wildgoose
Lead Resident Assistant
Tammy graduated from the University of California at San Diego with a BS in Neuroscience and Physiology. She interned at the Pearson Center for Drug Addiction and Alcoholism while in school. She plans on attending graduate school for Clinical Psychology with an emphasis in Sport Psychology. In her free time she enjoys running, reading, cooking, and doing anything outdoors, she also races bicycles on the road and on the track.
Aaron Almuina
Resident Assistant
Aaron graduated from San Diego State University with a Major in Theatre. He plans to pursue further education by obtaining an MBA.  Aaron enjoys snowboarding, running, biking, and working on his car. He also plans to do his first Triathlon this year! He has always worked in a customer service centered environment because he enjoys helping people. What makes working for Practical Recovery exciting and unique is that I get to help people who have the motivation to help themselves.