Residential, Reunion San Diego Staff
Program Director
Upcoming Presentations
What is Addiction?
Dr. Horvath's Reviews on Amazon.com
Reviews of Sex, Drugs, Gambling and Chocolate
A. Tom Horvath was born and raised in Youngstown, Ohio. He earned a B.A. in Liberal Arts from St. John's College, Annapolis, Maryland, in 1975, and a Ph.D. from the California School of Professional Psychology at San Diego in 1981. From 1981 to 1984 he served as an active duty Navy Psychologist. In 1984 he entered full time independent practice. In 1985 he founded Practical Recovery, which offers a self-empowering alternative to 12-step and disease-oriented addiction treatment. He became a board certified clinical psychologist of the American Board of Professional Psychology (ABPP) in 1990. In 2006 he founded Pyrysys Psychology Group, Inc., which offers a wide range of services, including Practical Recovery, Supporting ME (Moderate Eating), and the Center for Cognitive Therapy La Jolla. The Practical Recovery system of services now includes residential rehab, office-based services (Pyrysys), and sober living home.
Dr. Horvath has been active in professional psychology and behavioral health at the local, state, national and international levels. He is a Past President (1990) and Fellow (1993) of the San Diego Psychological Association and a Past President (1988-1990) of the San Diego Phobia Foundation. In 1992 he was appointed by Speaker Willie Brown to the California Controlled Substances Prescription Advisory Council, which produced recommendations regarding California's triplicate prescription program for controlled substances. Since 1990 he has been a Volunteer Advisor for SMART Recovery San Diego.
At the national level, he was the Secretary-Treasurer (1995-98) of the American Psychological Association's Society of Addiction Psychology (Division 50), and served as President from 1999-2000. The Division has over 1200 members and is the world's largest organization of addictive behavior psychologists.
He is the President of SMART Recovery (1995-2008, 2009 to present), an international, non-profit network of free, self-empowering, science-based support groups, face-to-face or online, for abstaining from any substance or activity addiction.
From 2000-2010 Dr. Horvath was adjunct faculty at the School of Leadership and Education Sciences, University of San Diego, where he helped leaders in all fields develop their leadership and executive potential. Since 2010 Dr. Horvath has been adjunct faculty at Alliant International University in San Diego, teaching substance abuse treatment courses. He is the author of Sex, Drugs, Gambling & Chocolate: A Workbook for Overcoming Addictions (2nd ed.; Impact, 2003).

Dr. Horvath's publications, media interviews, and presentations to professionals and the public are helping to change how individuals, professionals, and societies understand addictive behavior. California Psychology License PSY7732.
[Top]
Dr. Horvath's Upcoming Presentations

Priya Chaudhri, Ph.D.


Clinical Director

Dr. Chaudhri is the Clinical Director at Reunion San Diego and holds an adjunct faculty position at UCSD. Her specialty is in behavioral medicine, addictive disorders and biofeedback. She has over 10-years of experience working at various outpatient and residential substance abuse programs and has been the Clinical Director of several addiction treatment facilities. Dr. Chaudhri completed an APA accredited postdoctoral fellowship through Yale University in cardiovascular behavioral medicine. During her fellowship, she received specialty training in treating cardiac patients with co-occurring addictive disorders and became certified in biofeedback. Dr. Chaudhri applies a modern and multidisciplinary treatment approach by combining evidenced based treatment and alternative medicine into addiction treatment. She is committed to providing comprehensive and personalized care that maximizes successful recovery and self-discovery.
[Top]
Post-Doctoral Psychology Fellow

Dr. Shah received both her Masters and her Doctorate degrees in Clinical Psychology from the Illinois School of Professional Psychology, Chicago Campus with a focus on Health Psychology. In line with this emphasis, her dissertation research focused on the impact of a Mindfulness-Based Stress Reduction program on corporate health care costs. Prior to this, she completed her undergraduate education in Business Management at Purdue University and spent several years working for a large pharmaceutical company. This experience gives her clinical work a unique grounding in the realities of work life for many people. She also brings to her clinical work her real-world experience as a divorced mother of two young children. She recently completed advanced study in spiritual counseling at the Center for Spiritual Healing in Tiburon, CA, an organization that embraces all religions and philosophies and focuses on finding one's own deepest truth. Her work can best be described as an integration of clinical psychology, Eastern philosophies, mindfulness meditation and spirituality, with a deep appreciation for the realities and challenges of daily life.
[Top]
Linda D. Lewis, B.S., LAADC, CADC, CCP
Counselor
Ms. Lewis provides Relapse Prevention counseling. She uses cognitive-behavioral techniques to help clients maintain lifestyle balance, and identify high risk situations and alternative methods for coping with them. She also provides life coaching, and is certified as a coach practitioner by the Certified Coaches Federation.
Before entering the counseling profession Linda was a Certified Property Manager and President of a real estate management company. Along the way she also overcame her own addiction problems. In 1997 she changed careers, to help others benefit from the insights gained from her own painful background. In 2000 she also co-founded the Bobby Jo Lewis Foundation, named for her 17 year old sister, who along with their mother was killed in a domestic violence incident. The Foundation helped disadvantaged parents overcome addiction and domestic violence problems. Her workshop, Courage is Contagious, has been presented around the country, and she has been a featured speaker at the Million Mom March in San Diego and Washington, DC.
[Top]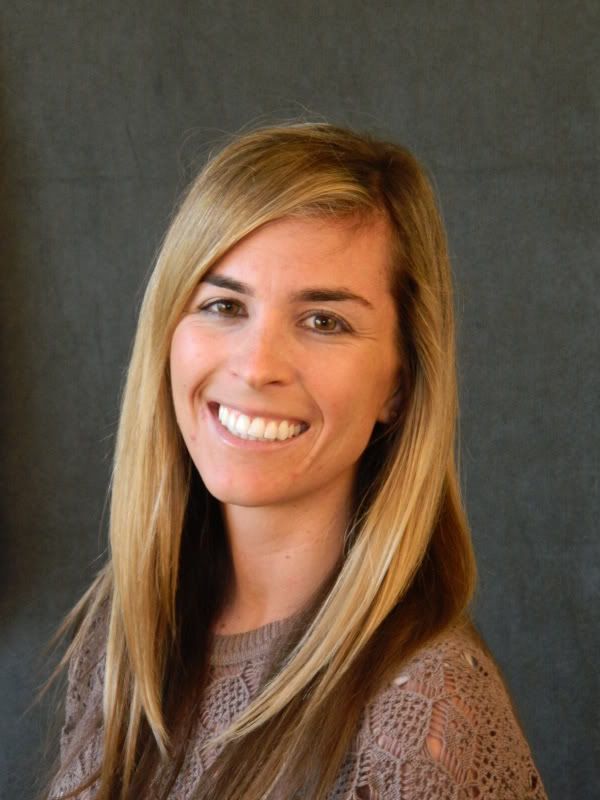 Clinical Coordinator
Ms. Adams has been working in addiction treatment and recovery for 4 years. She holds a master's degree from Alliant International University in Marriage and Family Therapy. She earned her Bachelor's Degree from San Diego State University in Sociology and Psychology. For Ashley, the most profound aspect of addiction treatment is focusing on the dynamics of family and couple relationships. She intends to get licensed as a Marriage and Family Therapist and finish her doctorate degree. During her first traineeship she worked with individuals who experienced severe trauma, including sexual assault and domestic violence. This was a powerful training period for Ashley, where she learned a great deal about resiliency. In addition to her work in substance abuse treatment and trauma, she also has a strong interest in eating disorders, including awareness and prevention. She interned at an eating disorders program in San Diego, for two years and was a facilitator for ANAD (Anorexia Nervosa and Associated Disorders). She has also done clinical work abroad, and loves to travel any chance she gets. Ashley is under direct clinical supervision with Dr. Tom Horvath. MFT Registered Intern #71223.
[Top]
Intake Coordinator
Ms. Frazao comes to Reunion after working in addiction treatment for the past year, coordinating intake, scheduling, and managing the office at a residential facility. It has been an extremely rewarding experience for her and she is excited to see more residents work towards a more fulfilling and healthy life. She also has five years experience as a middle school teacher, a career that taught her patience, organization and multi-tasking! She really enjoys helping residents get acquainted with Reunion and working with them to create ideal treatment schedules. In her free time, she enjoys anything outdoors, including running, hiking and going to the beach.
[Top]

Executive Chef 
Chef Dora was born in Minas, Gerais, Brazil. She began her professional work in Sao Paulo in industrial cuisine, while simultaneously founding a company that designed, fabricated and sold designer clothing. Her artistic career in mixed media also began at this time, and continues to the present. Her work has been exhibited on three continents. She moved to San Francisco and worked at Cliff House and Chao, both well-known Bay Area restaurants. She moved to San Diego, managing Friar's Folly restaurant, while maintaining a catering business. When she purchased Melodia Café (now Le Papagayo), she personally created the art and stained glass. She has been with Reunion since opening day. Chef Dora blends her artistic sensibility, her concern for health, and her unique flair for food to create meals with incredibly appetizing smells, brilliant colors and unparalleled tastes. Her meals are created from organic foods with a focus on the medicinal properties needed for each resident. Many residents have stated that the meals at Reunion were as important as any other part of the recovery program.
 [Top]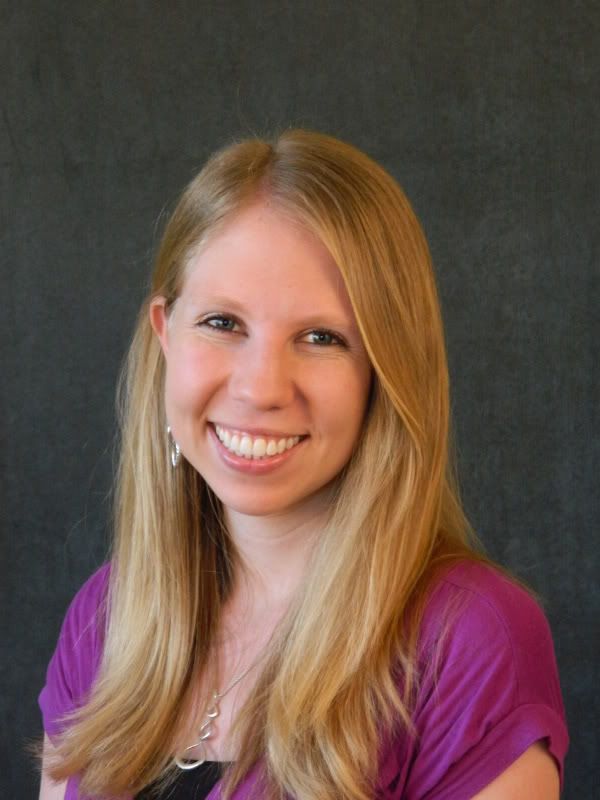 Lead Resident Assistant
Ms. Drucker Rice graduated with a Bachelors Degree in Psychology from UC San Diego, where she worked as a Research Assistant in a lab studying human emotions and forgiveness. She spent the last few years working with children on the Autism Spectrum, providing behavioral therapy and teaching them communication, play, and social skills. In addition to helping others at Reunion, Molly plans to continue her education to pursue a Doctorate Degree in Clinical Psychology. In her spare time, Molly enjoys being outside, hiking, biking, playing frisbee and ping pong, and rock climbing
[Top]
MFTI, Lead Resident Assistant
Ms. Hurt graduated San Diego State University with her bachelors in Psychology and a minor in Public Health.  Ms. Hurt  completed her Masters at National University in Counseling Psychology and is in the process of fulfilling requirements to be licensed as a Marriage and Family Therapist.  Chelsea was a trainee at Stepping Stone of San Diego focusing on substance abuse treatment for individuals of the LGBTQ and HIV positive community. Her experience and training has brought focus on the "here and now" approach.  Additionally, Chelsea is a sober coach for people who wish to have additional support in their sobriety.   She continues as a lead resident assistant at PRI sober living when not providing therapy. Chelsea is under direct clinical supervision with Dr. Karen Sorensen. Intern # IMF 74567
[Top]
Lead Resident Assistant
Mr. Turkett joins Reunion after more than 10 years in the addiction and behavioral health field. For the previous seven years he worked to help develop and direct a young adult transitional living program in Boulder, CO, where he was Program Director. Before this he was the milieu manager at a 27 bed young men's residential treatment facility. He has also worked as a USA cycling coach and volunteer at a multi-sport program supporting those in recovery. Mr. Turkett obtained his M.A. in Religious Studies from Naropa University, where he worked in both the master's level psychology and religious studies programs. He currently leads mindfulness classes at Moore's Cancer Center and runs Mindful Parenting groups through UCSD's Center for Mindfulness.
[Top]
Resident Assistant
Greg Horvath is currently working on his B.S. in psychology at University of California, San Diego. There he has a focus on consciousness, cognitive psychology, and philosophy of mind. Greg worked at Reunion while it was still a sober living home and enjoys being there now in its new form as a residential treatment center. A full house of any kind is a great environment for positive self-development and he enjoys working in such an environment. In his free time, Greg loves to get outside, breathe fresh air, and have exciting new experiences.
[Top]
Craig Tsao
Resident Assistant
Craig graduated from UC Riverside in 2012 with a BS degree in Business Administration. When he was a full time student, he worked as an outdoor trip leader, leading individuals on multiple day camping, backpacking, kayaking, exploring, snow shoeing, caving, and night trekking trips.  He is currently studying to be a certified Wilderness Emergency Medical Technician by January 2013 and one of Craig's aspirations is to join the Disaster Medical Assistance Team.
He loves spending time with our residents and is inspired by all of their stories and their ability to persevere. He enjoys embracing every chance to discover the common things that unite us all together.
[Top]
Angel Porter
Resident Assistant
Angel is currently in her third year at Point Loma Nazarene University finishing her Bachelors in Science of nursing. After completing her rotations at Sharp Mesa Vista and Bayview Hospital in Chula Vista, Angel realized her passion in promoting wellness with the population living with mental illness and addiction. In her spare time, when she is not studying, Angel enjoys stand-up paddle boarding, reading and spending time with family.
[Top]
Jessica Edwards
Resident Assistant
Jessica graduated from California State University San Marcos with a BA in Psychology. Her ultimate goal is to earn a PhD in Clinical Psychology and work with individuals suffering from addictive behaviors and chemical dependency. She is currently working on her MA in Experimental Psychology at California State University, San Marcos. Her research revolves around addictive behaviors and risk taking behaviors. Jessica is very grateful for being privileged enough to live in San Diego her entire life. In her free time, she enjoys the spending time with family, hanging out at the beach, and going to museums.
[Top]
Ryan Galli
Lead Resident Assistant
Ryan Galli graduated from the University of California, Irvine with a bachelors in Cognitive Psychology and a minor in biology. During his undergraduate studies, he spent two years under Dr. Barbara Sarnecka as a research assistant in UC Irvine's Cognitive Development Lab. He is currently working on getting into graduate school for his Ph.D. In his spare time, he enjoys spending time with his family, hiking, going to the beach and playing sports. Ryan finds joy aiding in each individual's growth to a healthier and brighter future.
[Top]
William Boyle
Resident Assistant
Will moved here from New York City in April of 2012. The SMART model helped enormously with his recovery and he is excited to give back by working in a facility that embraces it's principles. Prior to his move, he ran a small recording studio in NYC. He was also a studio guitarist, which gave him the opportunity to work with many up and coming artists in NYC.   Will has a BA in Music Theory and composition and will soon earn his Masters in Acoustic Engineering, both from New York University. He continues to work as a freelance composer for Films, TV, and video games. While music has been a lifelong passion, his experience at Practical Recovery has been incredible thus far. Will loves to help those who seek to improve their lives. He faced the difficult struggle that is addiction and largely attributes his success to the wonderful people that were there for him.
[Top]
Marlene Duoblys
Resident Assistant
Mrs. Duoblys has resided in San Diego, California for the past two years where she is currently working on her Bachelor's degree at SDSU in Forensic Science with a scope in Anthropology. In addition, Marlene studied and received a degree in Cosmetology and Massage
Therapy in Mexico, where she was born and raised.   She has future plans of becoming a Criminalist for a law enforcement agency after her degree.
Marlene has worked at Practical Recovery for almost a year and her hobbies include arts and crafts, hiking and sky diving.  She has a deep understanding of hospitality, personal care, and is always extending a helping hand to our residents.
[Top]
Yoga Instructor, Energy Healer
A student of Master Yogi Bhajan, Nirvair has been trained in the Healing Arts, Yogic and Tantric traditions since 1977. He does intuitive energetic healing, and Kundalini Yoga and Meditation. These techniques are used to identify and release limiting patterns, beliefs, and emotional blocks to create more freedom, understanding and choice.
[Top]
Facilities Manager
Jason was born is Pasadena California but has lived the majority of his life in San Diego. He received his BA from Cal State San Marcos in communications with an emphasis in Political Economy. He plans to continue his education to pursue an MBA in hopes of teaching at a college level. While attending high school and college he spent 10 years working as an apprentice for a general contracting company. Gaining a versatile skillset, he now works for Practical Recovery as their property manager. In his spare time Jason enjoys working on his project car, traveling, playing tennis, softball, kickboxing, and golf. His top priority at Practical Recovery is making every resident's stay as fun and enjoyable as possible.
[Top]
Medical Consultant
Charles Moreau, M.D. is a board certified psychiatrist. He received a Bachelors of Science degree from the University of California, Los Angeles where he graduated with honors. He returned to his childhood home in Louisiana to earn his medical degree from Louisiana State University, New Orleans. Dr. Moreau then completed his psychiatry residency at the University of California, San Diego. During his final year of residency, he served as chief resident.
Dr. Moreau has published in the area of Posttraumatic Stress Disorder and mood disorders and has conducted research in the area of bereavement. He has given lectures on addictions, bereavement, depression, and coping with the holidays in both community and university settings. He is a volunteer clinical faculty member of the University of California, San Diego and serves as a consultant to the Survivors of Violent Loss Program of San Diego, CA. Dr. Moreau is an analytic candidate at the San Diego Psychoanalytic Society and Institute.
In addition to his practice in La Jolla, he is a staff psychiatrist at Scripps Mercy Hospital. He is a member of the American Psychiatric Association, the San Diego Psychiatric Association, and the San Diego Psychoanalytic Society and Institute. Dr. Moreau has a special interest in psychotherapy and psychopharmacology for the treatment of substance use disorders, depression, anxiety, and other mental health conditions.
[Top]
Psychiatrist
Wendy A. Khentigan, M.D., graduated from New York Medical College. She completed her residency in psychiatry at the University of California San Diego where she served as a chief resident during her final year. She is Board Certified by the American Board of Psychiatry and Neurology. She has been in private practice in Encinitas since 1994, and has a special interest in treating patients with addiction and dual diagnoses. Careful consideration is given to devising a comprehensive, individualized treatment plan including psychotherapy and medication management.
[Top]

Nutrition Consultant
Debbie Simon is a Registered Dietitian and an active member of the American Dietetic Association. She graduated from the University of California at Berkeley in 1988 with a B.S. in Nutrition and Clinical Dietetics. Her 20 year career in nutrition and dietetics has included work in hospitals and outpatient clinics, and with individuals with eating disorders and psychiatric disorders. She is a Certified Diabetes Educator, and was the dietitian at the Scripps' Dean Ornish Reversing Heart Disease Program. She also focuses on non-dieting approaches to weight loss, wellness promotion and the nutritional needs of athletes.
[Top]
Herbal & Nutritional Pharmacist
Dr. James Mattioda is a licensed, registered pharmacist with more than 15 years of experience in clinical herbalism. He consults clients on the nutritional approaches to healing and teaches homeopathy, herbalism and nutritional pharmacology to both the public and professional communities. Dr. Mattioda earned his Doctoral Degree in Integral Health from the California Institute of Human Science and his Bachelor of Science degree in Pharmaceutical Science at St. Louis College of Pharmacy. Dr. Mattioda received his Diploma of Homeopathic Medicine from Hahnemann College of Homeopathy and has pursued advanced studies in clinical herbalism and human subtle energy research. Dr. Mattioda has also been involved in a number of professional memberships & affiliations including: The Association of Natural Medicine Pharmacists, American Herbal Pharmacoepia Review Committee, Faculty advisor to the British Institute of Homeopathy, Consultant to Scripps Center for Integrative Medicine. He is a faculty member at the California Institute for Human Science and the Pacific College of Oriental Medicine. Dr. Mattioda provides patients with expertise in both conventional clinical pharmacy and complementary therapies.
[Top]
Clinical Director
Karen Sorensen, Ph.D.'s post-graduate degrees are a Ph.D. in psychology with a specialization in Chemical Dependency/Addictions, and a Masters in Stress Management. She has worked for Practical Recovery/Pyrysys and The Center for Cognitive Therapy since 1996. Dr. Sorensen has also been a Program Manager for the Chemical Dependency Unit of the Palomar/Pomerado Hospital System, worked in alcohol and drug abuse prevention programs for San Diego County, and been a counselor in a variety of clinical and university settings including Sharp Hospital and UCSD.
Dr. Sorensen treats individuals, couples, and families covering various emotional problems, addictions, anxiety disorders, compulsive thoughts and habits, chronic pain, depression, and relationship issues.
The therapeutic approaches Dr. Sorensen uses are individualized and determined by the needs of each person, combining both Eastern and Western psychology. In addition to Cognitive-Behavioral Therapy and Schema Therapy, Dr. Sorensen specializes in mindfulness practices such as Mindfulness-Based Relapse Prevention, Mindfulness-Based Cognitive Therapy, and Mindfulness-Based Stress Reduction. She also provides skills training in the areas of communication, assertiveness, anger management, stress reduction and problem solving. PSY23540
[Top]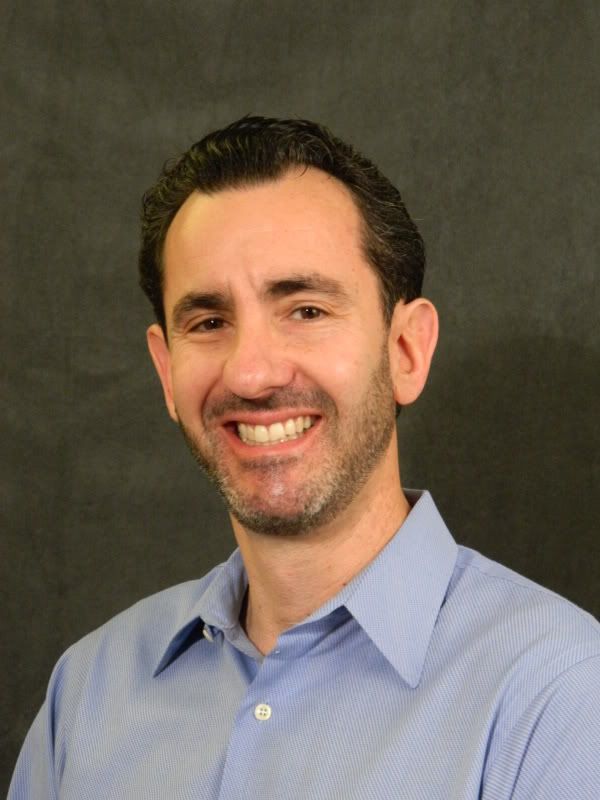 Senior Psychologist
Dr. Galant is a clinical psychologist and holds Masters and Doctoral degrees in Clinical Psychology from the California School of Professional Psychology, and a Bachelors degree from UCLA. In addition, he is a certified hypnotherapist through the American Council of Hypnotist Examiners (ACHE). He has been on staff at UCSD and Kaiser Permanente. His areas of specialty include depression, anxiety, PTSD, addictive behavior, smoking cessation, weight loss, stress management, pain control, phobias, and business/sports/skills enhancement. Specific therapeutic modalities include Cognitive Behavioral Therapy (CBT, REBT), Clinical Hypnotherapy, EMDR, and EFT/TFT. California Psychology License PSY18543.
[Top]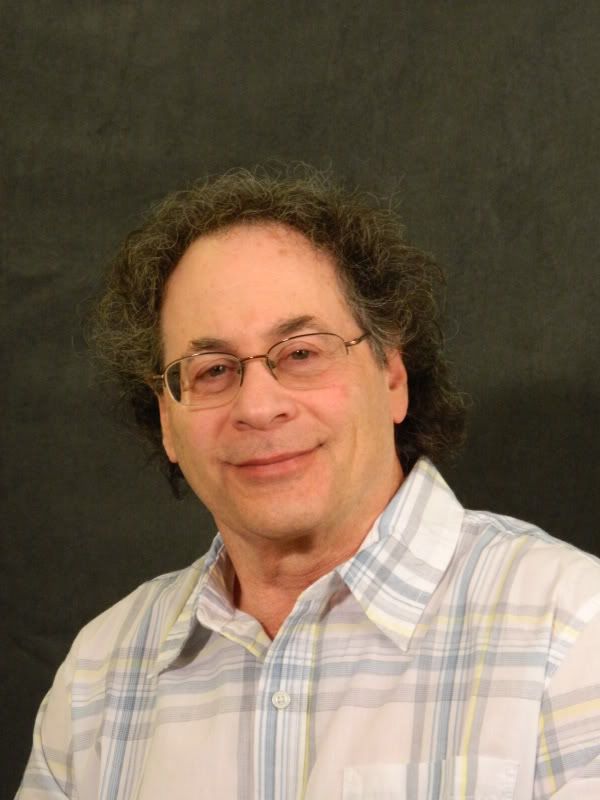 Senior Psychologist
Dr. Jacobs received his Ph.D. in Human Development from the University of Chicago. His clinical background includes training in the Person Centered Approach with Carl Rogers, psychodynamic depth psychology, and developmental psychology. He has broad treatment experience over a 25 year period. He is an active scholar and has published numerous scientific papers in journals in psychology, psychoanalysis, and medicine. He serves as Associate Editor of two scholarly journals in psychology.
Since arriving at Practical Recovery in 2002, Dr. Jacobs' work has focused primarily on treating self-harming over involvement with drug use and sexual activities. He sees such self-harming activities as attempts to cope with emotional injuries that the individual has been unable to heal. In general, Dr. Jacobs has found that over-reliance on drugs as a major coping strategy indicates that the individual's experience in life has provided him/her little reason to trust other people and feel they can be safely turned to as a source of comfort. Reliance on solitary sexual activity can de facto be very much like reliance on drug use. Driven sexual activity with many partners suggests a bottomless need for affirmation—affirmation that was missing during formative periods of personality development. Treatment requires attention to self-harm in the present and the emotional foundations of desperate efforts to cope with past injuries. PSY10926.
[Top]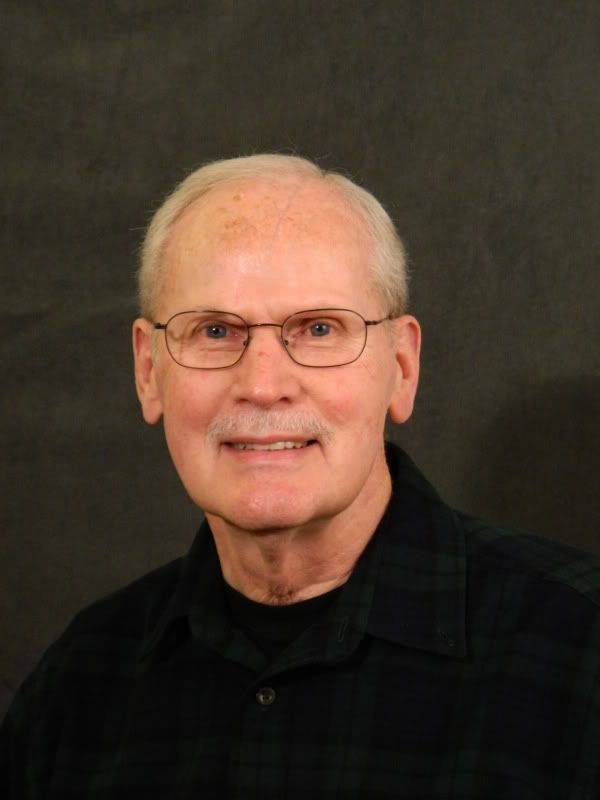 Senior Psychologist
Dr. Tom was born and raised in Cincinnati, OH. He attended Indiana University, where he received his Bachelors Degree in Social Studies and Literature. Later he received his Masters Degree in Human Communication from the University of Cincinnati. Dr. Tom was engaged in a successful university career when he experienced a transforming life event, which eventually led him to pursue an interest in Transpersonal Studies at the Union Institute and University. There he received one of the earliest Ph.D's in the emerging field of mind, body, spirit integration.
Dr. Tom's interest in the brain and consciousness has proven invaluable in understanding how people experience depression, anxiety, and addictive behaviors. He believes that within each of us is the potential to live a full and meaningful life. However, the effort to fulfill this potential is often at the core of what causes many mental, emotional, and even physical problems.
Dr. Tom has received many awards for his work in behavioral health, including a Presidential Award for his efforts in humanizing the work place and a Leadership Award from the Institute for Behavioral for his efforts in improving outcomes in behavioral health. He was a resident fellow and later a Board Member at the Center for Studies of the Person, where he was a colleague of Carl Rogers.
Dr. Tom employs a solution-focused approach to his work, emphasizing clients' strengths and potentials.
Working with Dr. Tom is a caring experience that will help you develop a mindfulness about who you truly are and how you can live your truth in a healthy, rewarding, and meaningful way.
[Top]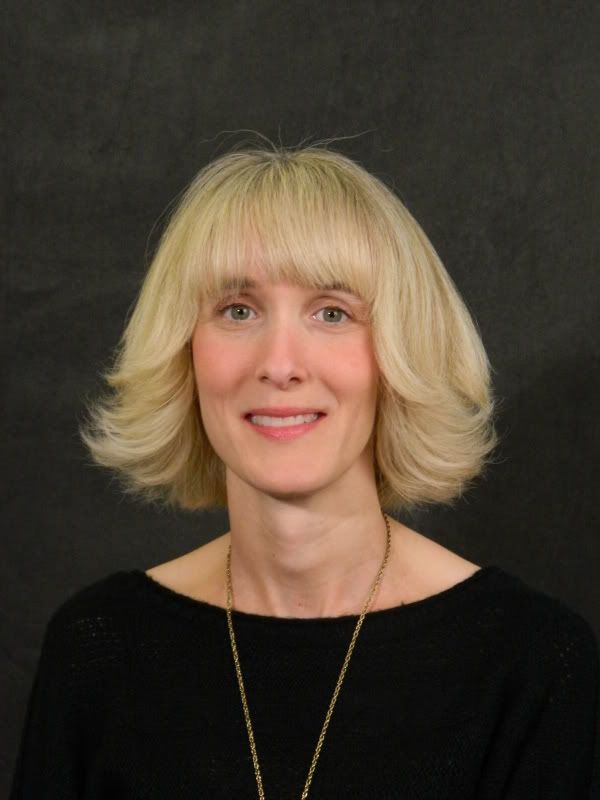 Abbe Long, LMFT
Psychotherapist
Abbe Long earned her Master's degree in Counseling with a specialization in Marriage, Family and Child Counseling, from San Diego State University. Ms. Long began her work in the treatment of addictions in 1997 and has served as a clinical supervisor for a statewide smoking cessation program in California, in conjunction with UCSD. In addition to her work in the field of addictions, Ms. Long has extensive experience helping clients work through grief and loss following the traumatic death of a loved one. Her work in grief and trauma began with staff positions she held at two San Diego area hospices. She has since expanded her work by helping clients process other universal yet significant losses including divorce, job loss and loss associated with other major life transitions. Ms. Long is also listed as a provider of co-parenting classes for divorcing parents on the San Diego County Court Referral List.
In conjunction with traditional talk therapies, Ms. Long utilizes modalities such as EMDR and Sandplay Therapy to facilitate the therapeutic process.  She has also incorporated mindfulness practice into both her personal life and her work with clients.  More recently, she has added the treatment of internet addictions to her areas of specialization and has more specifically developed an interest in the application of mindfulness principles and Cognitive Behavioral Therapy to the treatment of internet addiction. Internet addiction is becoming increasingly prevalent in our society and can include many different subcategories of behavior involving chat rooms, gaming, pornography and cybersex, gambling, shopping and even excessive surfing on the web. As we become more reliant on the use of technology in our everyday lives, there is a strong liklihood that more and more people will be seeking help for these technology-based addictions. Lic.# MFC 52374.
[Top]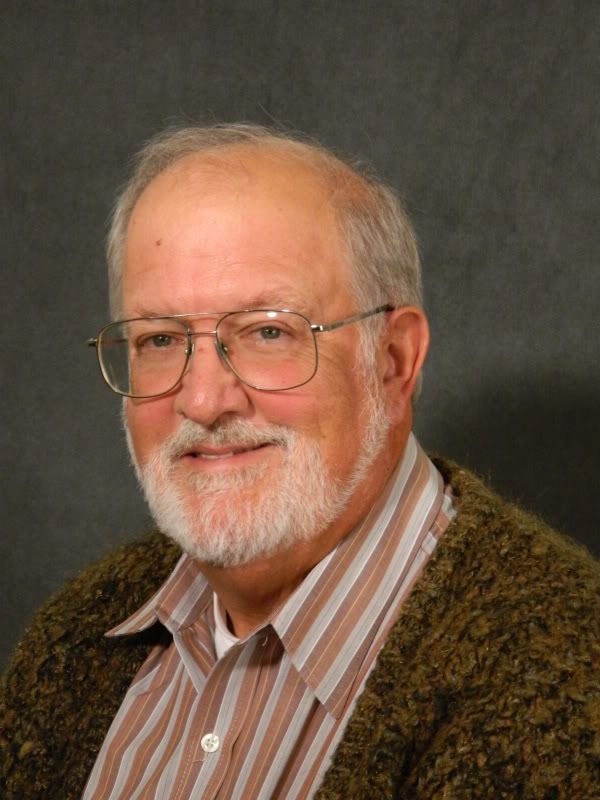 Executive Director, Stepping Stone of San Diego
John de Miranda, Ed.M., L.A.A.D.A.C., is the President and Chief Executive Officer of Stepping Stone of San Diego, an addiction treatment and recovery program. Following graduation from Wesleyan University (Middletown, Connecticut) with a B.A. degree in Sociology, he earned a Masters degree in Counseling & Consulting Psychology from Harvard University in 1979. Mr. de Miranda is a regular contributor to Alcoholism and Drug Abuse Weekly. He is a member of the Board of Directors of Faces and Voices of Recovery, and has taught at the University of California, Berkeley and San Diego, California State University, East Bay, the University of San Francisco and San Quentin State Prison. The Substance Abuse and Mental Health Services Administration selected Mr. de Miranda as their "Ask the Expert" in August 2010.
[Top]
Susan Griffin, MS, CADC-II, CCS

CEO, Hannah's House

Susan Griffin, MS, CADC-II, CCS, is the Chief Executive Officer of Hannah's House, a nonprofit family service center providing professional supervised visitation and safe exchange services to children caught in the middle of custody disputes in the Family Court. Ms Griffin has a BA in Behavioral Science from National University (1995) and a Masters degree in clinical psychology from California Coast University (2002). Ms. Griffin teaches parenting, co-parenting and anger management classes. She has provided forensic substance assessment services to the San Diego Superior Court since 1988, and is a Substance Abuse Professional – Department of Transportation. She served as a child advocacy/family addiction consultant to the National Alliance for Model State Drug Laws (NAMSDL) headquartered in Alexandria, Virginia, for over ten years. She also served as the Director of Testing for the International Certification and Reciprocity Consortium/Alcohol and Other Drug Abuse, Inc (ICRC/AODA) in Washington, D.C. She is currently the President of The Kiwanis Club of Old San Diego, and the Treasurer of the San Diego Family Law Council for Children.
[Top]
Psychiatrist
Wendy A. Khentigan, M.D., graduated from New York Medical College. She completed her residency in psychiatry at the University of California San Diego. She is Board Certified by the American Board of Psychiatry and Neurology. She is a Distinguished Fellow of the American Psychiatric Association, an active member of the San Diego Psychiatric Society and has served as SDPS's Membership Chair and Public Affairs Chair. She currently serves as a Treatment Advocate for Reckitt Benckiser Pharmaceuticals.
[Top]
AllAboutInterventions.com
Louise Stanger, Ed.D., earned her doctoral from the University of San Diego. Dr. Stanger has been a Licensed Clinical Social Worker for over 35 years, specializing in substance abuse disorders (including conducting interventions), process addictions, mental health issues, and sudden trauma, grief and loss. She has taught at San Diego State University Interwork Institute and at San Diego City College's Chemical Dependency Program. She served as Director of Alcohol and Other Drug Services at the University of San Diego. Dr. Stanger has presented to over 100 international, national and local conferences.
[Top]