International Overdose Awareness Day
Posted on August 4, 2019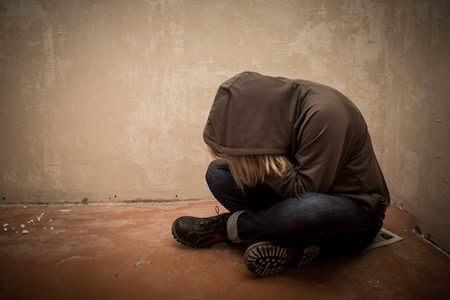 August 31st marks International Overdose Awareness Day—an internationally-recognized day dedicated to standing together and honoring those we've lost, their families, and their loved ones. Established in Melbourne, Australia, in 2001, this global event serves to raise awareness surrounding overdose-related deaths while spreading the message that overdose death is preventable. August 31st is all about taking a moment to remember and honor, while lending a hand in preventing more loss in the future. 
Goals of International Overdose Awareness Day:
Provide an opportunity to publicly mourn the loss of a loved one in a safe and accepting environment. 

Establish overdose-related events across the globe—2018 had more than 500 events spanned across numerous countries. 

Educate the community on the risks of fatal and non-fatal overdose situations. 

Establish and promote a strong message surrounding the reduction of stigma associated with overdose. 

Elicit genuine conversations surrounding drug use and overdose, without the fear of judgement or shame. 

Promote a variety of resources and support services available for individuals struggling with drug abuse as well as friends or family members looking for information. 

To prevent and reduce the number of drug-related deaths in the future. 
A few ways to show support on August 31st:
1. Wear Purple Wristbands, Lanyards, and Badges
One of the major initiatives of Overdose Awareness Day includes wearing purple wristbands, lanyards, or badges as a way to demonstrate overdose support or signify a loss of a loved one. Wearing this symbol of support is just one way of reducing the stigma surrounding overdose and drug use. Every person deserves a chance at a healthy and happy life, and the stigma associated with drug use often makes overdose a complicated and confusing topic for many.
2. Learn More about Overdose
As the abuse of prescription pills continues to rise, the risk of overdose is now more widespread than ever. It is critical that friends, family members and entire communities understand the risks associated with drug use and what to do in an overdose situation. Rather than stigmatizing individuals for drug use and pushing them away to find help elsewhere—play a role in making resources, help, and advice readily available for those looking.
Some points about overdose to consider: 
Overdose is defined as when your body can no longer cope with the amount of drugs, alcohol (or a combination) in your system. 

Any and all drugs (even prescription medication) can cause overdose and symptoms vary depending on what drug has caused this reaction. 

It is important to always keep in mind that certain prescription drugs should not be mixed—always consult with a doctor before beginning any new medications. 

Depressants (including alcohol) and opioids slow down the vital activities in the body including breathing and heart rate—putting users at greater risk for overdose. 

Stimulants increase the risk of heart attack, stroke, seizure or drug-induced psychotic episodes—potentially resulting in overdose and death. 

Medications should be locked up and kept out of reach of children. Even if the bottle says it is child proof, children can be clever and often more capable than we think.

Call an ambulance if you think someone is at risk for overdose. Many states have implemented Good Samaritan laws that protect those who call the authorities to help in an overdose situation (even if the person calling has been using as well). Signs include, but are not limited to: 

Seizures

Severe headache

Chest pain

Breathing difficulties (snoring, gurgling)

Paranoid, agitated or confused

Non-responsiveness, especially to stimulation such as shaking, shouting, or a rub to the sternum with the knuckles

In many cases, opioid overdose may be reversed
3. Download Resources
Overdoseday.com has a variety of marketing materials available to download and share with family, friends, and colleagues. This includes materials such as t-shirt designs, social media graphics, and fact sheets.
4. Educate Yourself on Naloxone
"According to the CDC there were 63,632 drug overdose deaths in the United States in 2016, 42,249 of these deaths (66%) involved some type of opioid, including heroin." – Center for Disease Control. Naloxone (Narcan, Evzio) has gained some attention as one proactive method to reduce the growing number of drug-related deaths each year. Naloxone is a medication that serves as an antidote to opioid overdose and works by reversing respiratory depression caused by opioid drugs. "From 1996 through June 2014, surveyed organizations provided naloxone kits to 152,283 laypersons and received reports of 26,463 overdose reversals. Providing opioid overdose training and naloxone kits to laypersons who might witness an opioid overdose can help reduce opioid overdose mortality." – Center for Disease Control and Prevention

5. Attend an Activity
There are hundreds of different activities happening all around the globe on August 31st. Consider attending an event near you—there are plenty of options from California to Cameroon. From events such as morning tea and remembrance services, to presentations from doctors, there are a variety of ways to learn more about reducing overdose-related deaths.
6. Donate
If you can't attend an event or take part this year, consider donating to International Overdose Awareness Day to help spread the message that overdose is completely preventable. Each dollar goes towards educating our communities about the risk of drug and alcohol use. 
International Overdose Awareness Day brings many of the lesser-talked about or, stigmatized, aspects of drug use to the forefront. It is time to take a stand against the seemingly ever-growing statistics surrounding overdose-related deaths and August 31st is a great opportunity to learn more join the open and honest conversation.
If you, a friend, or a family member are struggling with drug or alcohol abuse, and are not necessarily interested in a 12-step or residential inpatient program, consider learning more about Practical Recovery's Individualized Intensive Outpatient Program (IIOP). IIOP offers the same intensity of inpatient drug and alcohol rehab, except clients attend treatment in an outpatient setting. This allows for more flexibility and more freedom, and is often an effective means of treatment for most individuals.