14 Addiction and Recovery Movies to Add to Your Queue Right Now!
Posted on March 16, 2016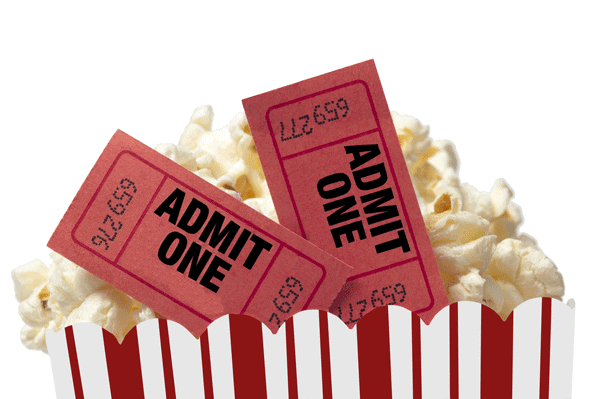 Revised and expanded from original Jan. 23, 2015 post
In early recovery, many people feel like they suddenly have a lot of free time that they aren't sure how to fill. Movies can be a great way to stay entertained for a couple of hours… and there is no shortage of films that are recovery oriented, and even inspirational. Here are a few of our picks:
1. The Anonymous People
This documentary explores how social stigma about addiction has kept people in recovery silent and anonymous, and how that needs to change. It features many real-life stories of people in recovery, including public figures such as former NBA basketball player Chris Herren and actress Kristen Johnston.
2. The Shift
In this film, Wayne Dyer explores how we find meaning in our lives. The interwoven tales of three people attempting to find purpose is meant to inspire, as well as to teach the viewer how to create a life that is rich with meaning and purpose.
3. Russell Brand
From Addiction to Recovery—Russell Brand is known for his irreverent humor, and his history with substance abuse problems. In this film, he shares his own experience with addiction and draws insights from a wide range of people, from substance users to leading experts in the science of addiction. Brand attempts to take a sympathetic look at substance use, and how it should be treated.
4. Clean and Sober
Michael Keaton stars as a real estate agent who seeks treatment in an effort to avoid some of the consequences of his substance use. There, he is guided by a counselor who helps him realize that treatment is exactly what he needs.
5. My Name is Bill W
This film is based on the true story of Bill W., the founder of Alcoholics Anonymous. It looks at how Bill came to terms with his own substance abuse issues, and how he joined with other people who struggled with alcohol use to form the self-help group that would became the most widely known type of addiction treatment.
6. Flight
Denzel Washington plays airline pilot Whip Whitaker, who struggles with drug and alcohol use. Although he is able to successfully save the passengers when something goes wrong on a flight, an investigation into what happened reveals that he was intoxicated at the time. Over the course of the film, the viewer sees how substances have negatively impacted Whip's life.
7. Permanent Midnight
Based on the autobiography of Jerry Stahl, Permanent Midnight tells the story of a television writer and his battle with substance abuse. Although he achieves professional success, his life is derailed when his drug use becomes out of control. In a detox program, Stahl shares his life story… but will he be able to overcome his demons?
8.  28 Days
The main character has a good career, but is forced to enter rehab after a series of alcohol related incidents. Sandra Bullock plays a character by the name of Gwen who refuses to put any real effort into the rehab program. She finds herself becoming entangled in the lives of the other clients and starts to notice uncomfortable similarities. In the end circumstances force Gwen to take an honest look at her life. She acknowledges that she has made a mess of things, and that alcohol was a part of the problem. 28 Days is a realistic depiction of how people can find a new direction in life when they become willing to face the truth.
9. Basketball Diaries
The Basketball diaries is a true story based on the life of Jim Carroll. It tells how a teenager goes from being a successful basketball player to a homeless heroin addict. As his addiction worsens he completely loses any sense of self-respect and finds himself in very compromising situations. His journey takes him through prison and then into a mental asylum. The road back to sanity is long and difficult but he eventually manages to put his life back together.
10. When a Man Loves a Woman
This movie is about a married couple who seem to have everything going for them. The husband is an airplane pilot so he is away from home a lot of the time, and he misses the early warning signs that his wife is developing a drinking problem. It is only when her drinking leads to dangerous outcomes that he realizes she needs help. The story follows her path to recovery, as her husband struggles to adjust to his sober and independent wife. This is a good recovery movie because it not only deals with addiction but also co-dependency.
11. Everything Must Go
This movie features Will Farrell. He plays a man with an alcohol problem who relapses, causing him to lose his wife and his job so he holds a yard sale on his front lawn in an attempt to start over. A new neighbor might be the key to his return to form.
12. Gia 
Gia Carangi (Angelina Jolie) is a Philadelphia native who moves to New York City to become a fashion model and immediately catches the attention of powerful agent Wilhelmina Cooper (Faye Dunaway). Gia's attitude and beauty help her rise quickly to the forefront of the modeling industry, but her persistent loneliness after the death of Wilhelmina drives her to experiment with drugs. This movie takes you through her hard efforts to step away from her addictions and the life long consequences she faces as a result of her drug use.
13. Trainspotting
Renton (Ewan McGregor), deeply immersed in the Edinburgh drug scene, tries to clean up and get out, despite the allure of the drugs and influence of friends. The drug-induced utopias of four Coney Island people are shattered when their addictions become stronger.
14. Thirteen
At the edge of adolescence, Tracy is a smart straight-A student–if not a little naive. When she befriends Evie, the most popular and beautiful girl in school, Evie leads Tracy down a path of sex, drugs and self-mutilation. As Tracy transforms herself and her identity, her world becomes a boiling, emotional cauldron fueled by new tensions between her and her mother–as well as, teachers and old friends.
So the next time you feel bored, consider having a movie night!
This list was put together by Practical Recovery, a
non 12 step rehab
in San Diego. If you or a loved one are in need of help for an addiction, give us a call today!