Outpatient
Outpatient Rehab in San Diego
Practical Recovery offers truly individualized outpatient addiction treatment, including Individual Outpatient Therapy and a special Individualized Intensive Outpatient Program (IIOP). Our outpatient services permit greater flexibility and independence than residential rehab. With some exceptions, outpatient addiction treatment is sufficient and preferable to rehab for most individuals.
Whether you combine our outpatient with a detox plan, use it as a step down from rehab or utilize outpatient as a standalone treatment, you will appreciate the Practical Recovery difference.
Learn about the benefits of receiving care from an out-of-network provider here.
Our Approach to Rehab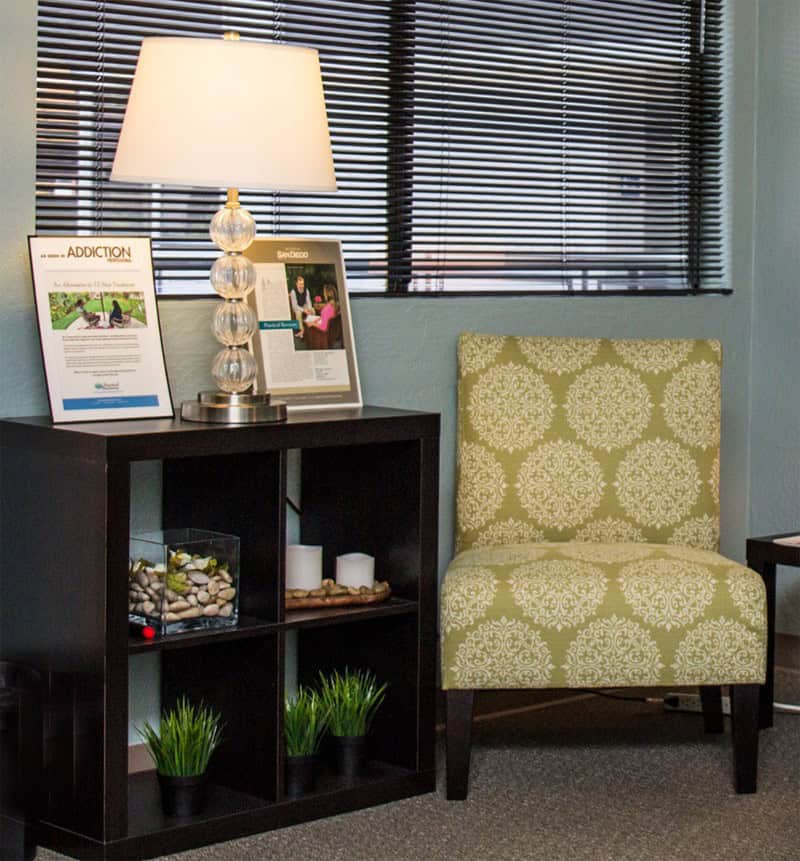 Our flexible approach to treatment is dependent upon what is best suited to your needs and may include a combination of therapies and treatments such as:
Cognitive Behavioral Therapy
Motivational Interviewing
Relapse Prevention
Psychodynamic Therapy
Contingency Management
EMDR
Mindfulness
Holistic options
Choose Something That Works
Research shows that client satisfaction with the therapist is the best indicator of successful treatment outcome. Whether you choose to participate in Individual Outpatient Therapy, IIOP, or IOP, you will have access to a team of addiction professionals, allowing you to choose the right level of support and fit for your unique situation, needs, and preferences. Work with one therapist, several, or all …. The choice is yours.
Issues We Treat
Substance and behavioral addictions including:
Alcohol
Prescription
Illicit drugs
Nicotine
Food
Sex
Gambling
Internet gaming
Mental Health:
Depression
Anxiety
ADHD
OCD
Self-esteem
Life-transition difficulties
Grief
Relationship issues
Trauma
PTSD
Outpatient Treatment Team and Services
Our outpatient treatment team consists of exceptionally qualified, mostly doctoral level clinicians who have worked together for over a decade. We collaborate with you to provide individualized treatment that fits your particular resources and situation as described below:
Individual Outpatient Therapy for addictions is simply one-on-one sessions. Many individuals prefer the privacy and focus of individual therapy. You can choose the most suitable therapist and schedule for your goals.
Individual Intensive Outpatient (IIOP) This approach is for those who prefer or need the intensity of rehab without the restrictions. The therapists of your choice work together as a treatment team.   In addition to the individual sessions, an optional variety of holistic therapies, couples and family support can be added if preferred.
Group Intensive Outpatient (Group IOP)  Working with you, we develop a customized, structured treatment plan through primarily group therapy. Individual therapy sessions, optional holistic therapies, couples therapy and family support can be included.
Specialized Services: Substance abuse assessments and reports

Click on any photo below to open the image gallery. If you have trouble viewing the images, try clearing your browser's cache (Windows: Ctrl + Shift + Delete or Mac: Command + Shift + Delete).
SaveSave