Individual Therapy
Individual Therapy Sessions in Our San Diego Outpatient Office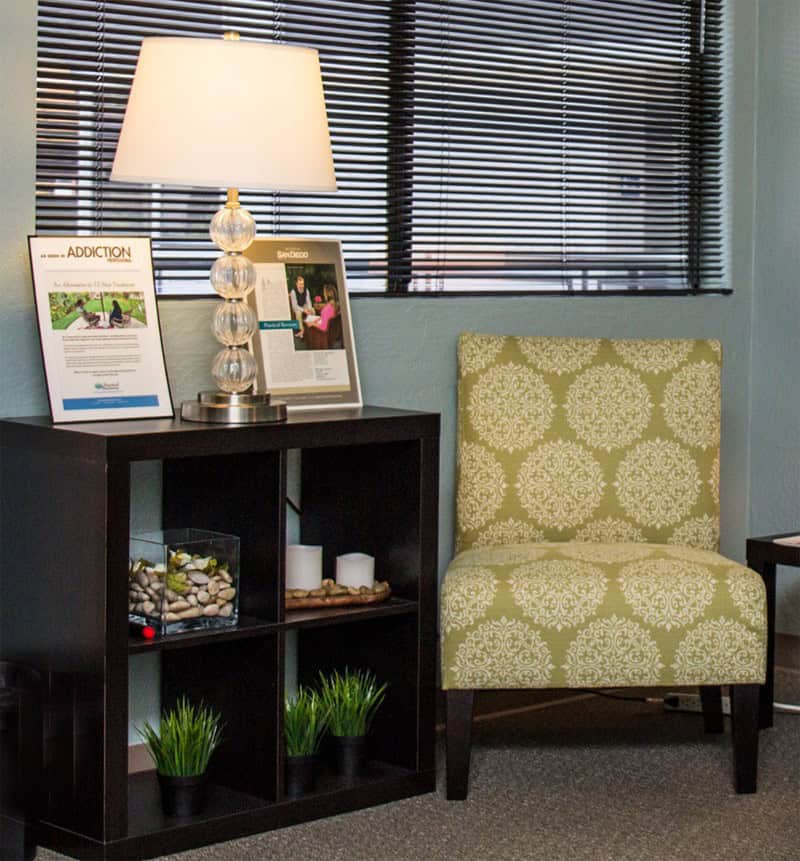 Our individual therapy sessions offer a safe environment for you to explore issues surrounding addiction, mental health, relationships, life transitions, parenting, self-esteem or any issues that are creating a roadblock to personal satisfaction or fulfillment. Couples and family sessions are also available.
The Practical Recovery Difference
Practical Recovery believes in treating the whole person, not just the presenting problem. We work with you to get to the root of a problem so that meaningful and lasting change can occur.
What to Expect
Individuals typically schedule one or two therapy sessions per week, and while one provider is usually enough, you may choose to work with any or all of our highly trained specialists. Each provider has a unique approach, specialty and skill set. It is likely each client will find exactly what works for them.
Our providers are available during normal business hours and we work to accommodate your schedule as best we can.
Insurance
If you are looking to use your insurance, and have PPO coverage, you can submit a "superbill" for reimbursement to your insurance provider. We are happy to provide the superbill and can often times work with insurance companies if needed. Unfortunately, at this time, we are not covered by HMOs, Medicare or Medical.
If you have questions or would like to set up an appointment, please call us. All calls are confidential and there is no obligation to start treatment.