IOP
San Diego's Premier Intensive Outpatient Program (IOP)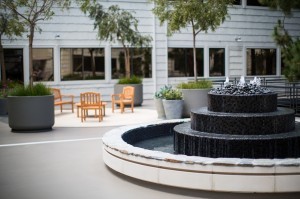 IOP is one of several levels of care for individuals with substance problems. IOP is more intensive than one or a few hours a week of outpatient services, but less intensive than residential rehab. Most IOP programs are cookie-cutter – you are told what to do, where to go, and when to be there.
At Practical Recovery, clients work with psychologists to identify goals and create a schedule that works for you. If you want 10 hours a week in the morning, we can do that.  If you want individual sessions only in the evening, we can do that. We truly collaborate to develop a plan you believe will be helpful.
Our approach enables and empowers our clients to change their behavior, achieve their goals and develop greater self-knowledge. Our primary methods are Motivational Interviewing and Cognitive Behavioral Therapy. These approaches help clients identify their genuine reasons for changing, and provide practical and effective tools for doing so. However, we offer a range of methods to choose from that extend far beyond CBT.
Our Mission
The mission of Practical Recovery's IOP is to serve our community by providing much needed services to those who are experiencing substance problems, and for whom traditional approaches may have been unhelpful. We have much compassion for those who want to change, but are faced with multiple roadblocks to change, including frustration, guilt, and shame. We understand that a whole family (and community) suffers when someone is caught up in self-destructive behavior. We are dedicated to providing a caring and loving environment that will advance the desire to get well, and to promote healing. We are committed to providing the kind of treatment that we would find acceptable for ourselves and for our loved ones.
Issues We Treat
We treat all problematic addiction behavior, which often includes substance use (alcohol, nicotine, prescription and illicit drugs), and the problems that often accompany them (depression, anxiety, excessive worrying, ADHD, eating disorders, PTSD, OCD, etc.), in order to help the individual develop a functional lifestyle.
The Practical Recovery IOP Experience
Our services are fully flexible. The aforementioned cookie-cutter IOP program consists of three 45-minute counseling sessions (individual or group) per day, three days a week, and we can do this if you want. Our groups are generally free and include both psycho-educational and process oriented styles.  A minimum of one individual session ($200) per month is recommended. Couples and family sessions are also available. A free Friends & Family Group is offered once per week and is open to loved ones to provide support, promote healthy communication, and improve the understanding of recovery.
Because our IOP does not rigidly adhere to pre-fabricated mandates from outside forces, insurance does not cover it.  However, we can create an active schedule involving daily recovery related activities for as little as a one time fee of $200.  Call us at 800-977-6110 to find out more.