Outpatient Addiction Treatment for Executives
Posted on June 24, 2019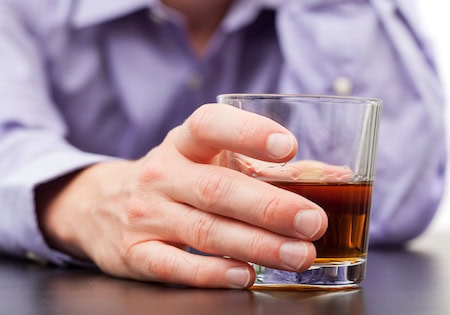 Life doesn't necessarily come to a halt when you decide it is time to seek treatment for problematic substance use. The first step in changing maladaptive behaviors is to recognize the behavior is no longer serving you. The second step includes gauging exactly what type of treatment options are best suited for your goals. While inpatient residential addiction programs are common, many individuals find it very difficult to leave their responsibilities—such as work and family—to step into a center for say 30, 60, or 90 days. It is common for stress to be a huge contributing factor in addiction, so it is not shocking that many busy working professionals and executives struggle with problematic substance use. Below are a few statistics that expose the prevalence of substance use amongst high-level professionals.
According to American Addiction Centers:
"Jobs that have higher rates of stress, or that expose employees to greater degrees of personal harm or danger, are more likely to compel workers to use drugs or alcohol to alleviate their fatigue, depression, or fear."
According to SAMHSA:
"Combined data from 2008 to 2012 indicate that an annual average of 8.7 percent of full-time workers aged 18 to 64 used alcohol heavily in the past month, 8.6 percent used illicit drugs in the past month, and 9.5 percent were dependent on or abused alcohol or illicit drugs in the past year."
According to the National Center for Biotechnology Information:
"It is estimated that approximately 10% to 15% of all healthcare professionals will misuse drugs or alcohol at some time during their career. Although the rates of substance abuse and dependence are similar to those of the general population, the prevalence is disturbing because healthcare professionals are the caregivers responsible for the general health and well-being of the general population."
According to the Journal of Addiction Medicine:
"Attorneys experience problematic drinking that is hazardous, harmful, or otherwise consistent with alcohol use disorders at a higher rate than other professional populations."

"Substantial rates of behavioral health problems were found, with 20.6% screening positive for hazardous, harmful, and potentially alcohol-dependent drinking. Men had a higher proportion of positive screens, and also younger participants and those working in the field for a shorter duration."
If you can relate to some of the statistics above, but just can't imagine how to balance work and treatment, consider learning more about outpatient treatment options, explained in detail below.
What is Outpatient Treatment?
Outpatient treatment is a non-residential, more flexible approach to recovery. Rather than checking into a facility for a given period of time, outpatient options allow individuals to attend recovery on a more part-time basis that works with their schedule and specific needs. This type of treatment is best suited for executives trying to simultaneously tackle recovery while keeping some day-to-day responsibilities—such as work and family. Outpatient treatment options tend to be a great alternative for those who may not be able to afford the cost of full residential treatment options or whose lifestyles are not suited for it at the time. Please note that it is best to consult with an addiction treatment professional when deciding on your course of treatment.
Benefits of Outpatient Treatment:
Flexible scheduling

Tends to be have a lower price point  than residential treatment options

Peace of mind to maintain other aspects of life while still getting treatment

Ability to build your own schedule and type of treatment

More individualized approach to help

Can serve as a first step towards residential treatment (getting your toes wet), or a step-down after completing residential.
Outpatient Treatment Options Include:
Individualized Intensive Outpatient Program (IIOP):

A more flexible alternative to residential treatment, but more intensive that traditional outpatient IIOP is customized per individual and typically includes 2-4 individual, family, or couple therapy sessions per day.

Intensive Outpatient Program (IOP):

Fully flexible scheduling of individual, family, or couple therapy sessions to suit your needs.

Individual, Couples, and Family Therapy Sessions

: less intensive outpatient option, typically 1 session per week.

Recovery Workshops

: Group workshops are a great treatment alternative to your typical therapy session. Practical Recovery offers "Introduction to Self Empowering Recovery Workshop, " a once a month group session led by Tom Horvath, Ph.D based on his workbook, "Sex, Drugs, Gambling & Chocolate: A Workbook for Overcoming Addictions."

Recovery Groups:

group sessions designed to help individuals with continuing care and recovery. Typically offered 1x/week.
If it is time for you to seek help and the flexibility of outpatient programs seem to fit your schedule, learn about all of the outpatient recovery options at Practical Recovery.