Four Tips for Getting Sober During Coronavirus Pandemic
Posted on April 24, 2020
Coronavirus Update: We are still seeing and accepting new clients via online rehab. Sessions and groups occur by video or phone. Call 858-546-1100 for details and to schedule. We are presently authorized to work in some other states (in addition to California). Call to find out about your state. 
Need intensive treatment, but fearful about going into a facility? Understood! Call us about an intensive treatment option that won't place you in high-risk situations. 
Four Tips for Getting Sober During Coronavirus Pandemic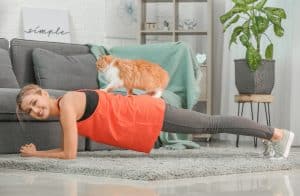 The recent Coronavirus pandemic has all of us working, schooling, and pulling our hair out at home. Just because the world has seemingly come to a standstill, doesn't mean that addictions have as well. If you were interested in addiction treatment prior to the quarantine, or if the event has exacerbated an already troublesome habit, you are not alone. Don't hesitate to seek help during this time, there are plenty of online rehab treatment options to choose from. Start by browsing the tips below for how to face your addiction head-on. 
You might also be interested in: Beware of Online Drug and Alcohol Assessments
1. Find a Mentor
All of us are stuck at home during this time and have some extra time to spend chatting on the phone. Is there someone you trust and confide in about your addiction? Consider asking them to be your mentor to help you through sobriety. Having a solid resource to rely on is a key ingredient to successful sobriety. Not to mention, now, more than ever a lot of us are feeling alone. Having a shoulder to lean on (even if just via facetime or text) is incredibly empowering.
2. Exercise at Home
Gyms may be closed and trainers may not be accepting any new clients, but that doesn't mean all exercise needs to be thrown out the window. Working out is one of the best ways to combat stress, and thus is an essential component of the sobriety journey. You only need a few feet of space and your phone for a great at-home workout.
3. Think Positive/ Meditate 
The power of positive thinking is more important now than ever. Coronavirus has displaced many of us from school and work — causing serious financial stress on many. While "thinking positive" may sound silly, it's important to take a few moments each day to be grateful and mindful despite how stressful things may get. Negative thoughts tend to fester and meditation is a great way to break the static. Sobriety requires a strong sense of self, and positive thoughts can guide you through even the toughest of times. You only need a spot to sit and headphones playing your favorite calming playlist to practice meditation during this quarantine. 
4. Online Recovery Treatment
Sometimes addiction requires some professional help. If you want to get treatment, but are hesitant to put yourself in a high-risk situation, like a facility, consider reaching out to Practical Recovery. Practical Recovery is a treatment center in California that is now offering online rehab and recovery groups as well as intensive treatment via phone and video to residents of numerous states. This way, you can get the help you need, with the help of experts, all while connecting with other addicts in similar situations.