Need Help for a Loved One
We know it can be difficult finding suitable addiction treatment or alcohol and drug rehab for a loved one. Let us help.
From isolation to connection…
From desperation to hope…
From confusion to action…
When a loved one struggles with addiction, family and friends often feel helpless, hurt, angry, fearful, frustrated and alone. These emotions can be especially strong if the addicted individual refuses treatment, or has tried traditional methods of recovery that were not appealing, or didn't work in the past. It may seem that there is no way out.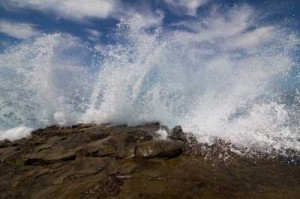 Practical Recovery offers your loved one a radically different approach, to alcohol and drug addiction treatment. Our specialization in non-12-step recovery appeals to most of our clients. However, some clients also attend 12-step groups or participate in 12-step facilitation treatment.
Practical Recovery, located in beautiful San Diego, California, provides alcohol and drug rehab for a loved one that involves self-empowering addiction treatment – including residential (rehab), an alternative to rehab, intensive outpatient, outpatient, sober living, detox and other services.
Attempting to "force" someone into treatment often leads to unproductive conflicts. We offer tools to greatly increase the odds that your loved one will be encouraged to enter treatment and that their alcohol and drug rehab will be a complete success. We teach friends and family members these tools, by phone or in person, so that they can effectively support alcohol and drug rehab for a loved one, whether it's helping influence them to enter treatment, or guiding and supporting them through the process of change and recovery. At Practical Recovery we offer results-driven, completely personalized addiction treatment.
As the leader in personalized addiction care, we pride ourselves on the generous amount of quality one-on-one time clients receive with our therapists. For most clients, individual sessions are at the heart of treatment and one of the primary reasons they choose Practical Recovery. Unlike programs that offer a "family week" with lectures and group counseling, our approach is different for each client. In many cases family sessions start immediately.
Our four facilities focus on the whole person, with special emphasis on the underlying issues ("co-occurring disorders" or "dual diagnosis") that give rise to, or maintain an addiction. We offer science-based treatments, administered by mostly doctoral-level staff, a choice of therapists and optional holistic services, comprising the best in alcohol and drug rehab for your loved one.
At Practical Recovery, we know what your loved one will need to be successful: motivation, self-control, a sense of purpose, the ability to handle problems and emotions, good health habits, productive activities, meaningful relationships and lifestyle balance. Our multidisciplinary staff works with each client to accomplish these goals.
Call us to learn about our options: 800-977-6110
Be prepared to think about addiction and recovery in radically new ways!