Drug Treatment & Drug Rehab for Individuals with Disabilities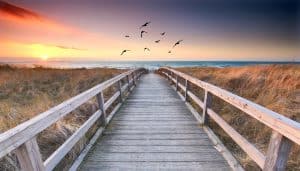 Research shows that substance abuse is a significant problem for individuals with physical, mental, or psychological disabilities. In fact, as a whole, individuals with disabilities use alcohol and other drugs as much or more than the general population, and they are at greater risk for problems associated with substance abuse (Moore, 1991). However, little research has examined substance abuse, drug treatment, and drug rehab for individuals with disabilities.
When treating a primary disability, healthcare practitioners may fail to recognize secondary substance abuse. Substance abuse disorders often reduce the already-scant resources of a disabled individual. For example, many disabled people have limited social resources and low socioeconomic status; these problems are often exacerbated by substance abuse.
Barriers to Accessing Treatment
Researchers from the Oregon Health and Science University discovered that access and utilization rates of drug treatment for adults with disabilities are about half that of adults without disabilities (Krahn et. al., 2007). The fact that adults with disabilities are underutilizing substance abuse treatment suggests barriers to accessing treatment.
Indeed, the Substance Abuse & Mental Health Service Administration (SAMHSA) Treatment Improvement Protocol (TIP) for substance use disorder treatment for people with physical and cognitive disabilities states that "people with physical and cognitive disabilities are more likely to have a substance use disorder and less likely to get effective treatment for it than those without such a coexisting disability."
Suggested Accommodations for The Disabled in Treatment
SAMHSA offers the following recommendations for making accommodations for disabled individuals in drug treatment and drug rehab programs: Providers should examine their programs and modify them to eliminate four fundamental groups of barriers to treatment for persons with disabilities: attitudinal barriers; discriminatory policies, practices, and procedures; communications barriers; and architectural barriers.
Accommodation does not mean giving special preferences – it does mean reducing barriers to equal participation in the program.
When barriers cannot readily be removed, a program must find alternative methods to make its services available.
Staff training is key to overcoming most barriers to treatment, especially attitudinal barriers. Such training should be ongoing and comprehensive. All program staff should be trained in understanding functional limitations, the wide variety of conditions that lead to them, and the barriers that treatment-as-usual may present for persons with specific disabilities. Training should strongly encourage and reward staff members who find creative ways to adapt treatment procedures for people with coexisting disabilities. Because they are the initial points of contact, receptionists and other support staff should receive special training to prepare them to respond knowledgeably and sensitively to people with coexisting disabilities.
If there is any doubt on the part of the provider regarding the legitimacy of a person's request for accommodation, a disability expert should be consulted to evaluate the request.
In general, it is beneficial and feasible to integrate people with coexisting disabilities into already existing community-based services used by non-disabled individuals recovering from substance use disorders. However, there are some exceptions to this rule. In instances where a legitimate, documented reason exists, specialized services may be necessary.
For clients who are blind or visually impaired, keep pathways clear and raise low-hanging signs or lights. Use large letter signs and add Braille labels to all signs and elevator buttons. Make oral announcements; do not rely on a bulletin board.
 People who are blind or visually impaired will require assistance to orient themselves to a new environment. The treatment provider should give clients who are blind a complete orientation to the facility the first time they visit; the client can be guided by holding her arm just above the elbow and walking with her through the rooms, explaining where the doors, furniture, and other features are.
It is also important to screen for disabilities and other co-occurring conditions among patients seeking addiction treatment or drug rehab. Not all disabilities are apparent. Also, because individuals with disabilities are at greater risk for substance abuse, they should be screened for substance use disorders and informed of the risks.
References
Krahn G, Deck D, Gabriel, Farrell N. A population-based study on substance abuse treatment for adults with disabilities: access, utilization, and treatment outcomes. American Journal of Drug and Alcohol Abuse. 2007; 33(6): 791-798.
 
Moore, D. (1991). Substance Abuse and Persons with Disabilities: A Significant Public Health Problem. Paper presented at the Conference of American Public Health Association, Atlanta, GA. November 13.