Impact of marijuana use on alcohol treatment for young adults?
Individualized treatment plans can help young adults see how marijuana use impacts the outcome of their alcohol treatment.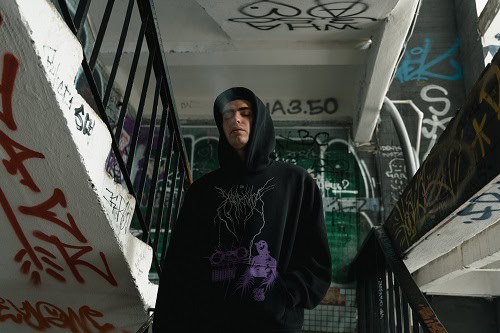 Rates of alcohol and marijuana use are highest among young adults, and high rates of marijuana and alcohol use are seen in young adult patients admitted to emergency departments. Hospital admission provides an opportunity for alcohol treatment through brief motivational interventions, and previous research suggests that such interventions demonstrate positive outcomes. Researchers at the Center for Alcohol and Addiction Studies at Brown University examined how reported marijuana use affected response to brief motivational interviewing for alcohol treatment among young adults treated in an emergency department (Magill et. al., 2009).
Participants were 215 young adults between the ages of 18 and 24 in a randomized controlled trial that compared motivational interviewing with personalized feedback to personalized feedback only. Motivational interviewing is a therapy technique that aims to help individuals overcome ambivalence about change and increase readiness to change. Past-month marijuana users in the current study were identified and compared to non-users in terms of demographics, readiness to change, self-efficacy (ability to practice abstinence behaviors), and behavioral risk variables. The researchers examined marijuana use as a possible moderator of alcohol treatment outcomes and also examined whether brief motivational interviewing decreased combined alcohol and marijuana use at 6-month and 12-month follow-up points.
Results showed that the marijuana users in the study were more likely to be younger and white and reported more alcohol use, more use of other illicit drugs, and more alcohol-related negative consequences, compared to non-users of marijuana. Marijuana use at the outset of the study did not moderate response to brief alcohol treatment. For both alcohol treatment groups, marijuana use decreased from baseline to 6 months. However, only participants in the motivational interviewing group sustained reductions in marijuana use at the 12-month follow-up point. The results showed that young adult drinkers who reported current marijuana use were generally at higher risk but responded to brief alcohol treatment by reducing alcohol use as well as marijuana use.
"Among these young adult drinkers, 55 percent reported past-30-day marijuana use, which is more than three times the rate found for 18- to 24-year-olds in population-based studies," the authors report. "In addition, approximately one-third of marijuana users in this study reported using on 20 or more days in the past month. Participants reporting current marijuana use were younger and more likely to be white but did not differ by gender or college status. Marijuana users scored higher than nonusers on all measures of alcohol use and alcohol-related problems and were more likely to use other illicit drugs, which may result in greater risk for re-injury. However, current marijuana users did not differ from nonusers on baseline readiness to change alcohol use or self-efficacy to resist heavy drinking. In addition, marijuana use did not moderate participant response to [motivational interviewing]. These results suggest that concurrent marijuana use does not indicate that [brief motivational interview] for alcohol will be less effective despite an increased level of involvement with alcohol and other drugs."
In a non 12 step approach to recovery, complete abstinence from all mind-altering substances shows to be the most effective way a person can lower their risk for re-injury.
If you or a loved one are interested in alcohol treatment for young adults, our outpatient program might be able to help. Please reach out today – you don't have to do this alone.
Magill M, Barnett NP, Apodaca TR, Rohsenow DJ, Monti PM. The role of marijuana use in brief motivational intervention with young adult drinkers treated in an emergency department. Journal of Studies on Alcohol and Drugs. 2009; 70(3): 409-413.
http://www.ncbi.nlm.nih.gov/pmc/articles/PMC2670746/?tool=pmcentrez