Who Participates in IIOP?
Who Participates in Our Individualized Intensive Outpatient Program (IIOP)?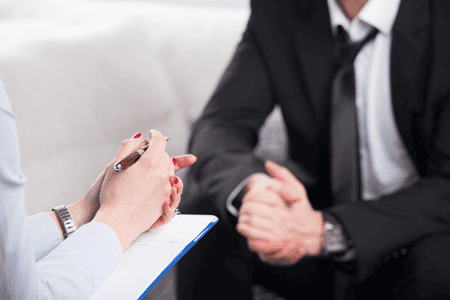 We see a very wide range of clients. However, if you are similar to many of our IIOP clients over the last two decades, you are middle-aged, generally successful in life, and looking for a self-empowering (non-12-step) approach to change. You became successful by relying on yourself. You want to take the same self-reliant approach with problematic addictive behavior.
If you have been to residential treatment before, you have usually seen many problems there. In your next treatment experience you want to avoid know-it-all counselors (who are not even licensed mental health professionals), unnecessary rules and inflexibility, insufficient one-on-one time, and being surrounded by (in the required groups) many males in their 20's whose motivation to change is ambivalent at best.
If your family has drawn a line in the sand, stating "go off to 30 day rehab or else," you are considering how to respond. There is no right answer for everyone. Indeed, rehab is the better choice for some. It is important to stand up for yourself, as well as important not to alienate your family (if possible). We sympathize with the bind you are in. The average individual knows only about one approach to dealing with problematic addictive behavior. That approach is fine for some, but not everyone.
In the US rehab is relied on too much. If you need a place to detox you do not necessarily need to continue on in rehab. For those who decide to participate in traditional rehab we have places to recommend, and questions to ask to vet others we don't know about.
Feel free to call us to discuss the issues we consider when helping someone decide between IIOP and traditional rehab. The main questions we consider are: 1) Will you be safe in a hotel or similar type of accommodation? If you are uncertain about this issue, would a medication like disulfiram, naltrexone or buprenorphine help? 2) Given the expense (often 3-5K per week, plus accommodations), is this expenditure a good use of your money (recognizing that insurance reimbursement will be minimal)? 3) Are you truly motivated to increase self-awareness and increase your own capacities, or are you just trying to look good for someone else (a family member, partner or judge)? Everyone's situation, goals, values and beliefs are unique, so many other questions might also be relevant.
We believe that for selected individuals the IIOP is the treatment setting of choice. There is no other service quite like it in the US (and maybe the world, we don't actually know). Call us to discuss how the IIOP might work for you.