A 25-Year Retrospective Review:
Posted on February 24, 2015
Broadening the Base of Treatment for Alcohol Problems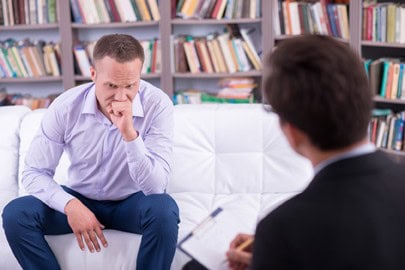 By Tom Horvath, Ph.D., ABPP
I remember the excitement I felt when this book was published in 1990. I had been assured by knowledgeable sources that this book would re-set the direction of alcohol treatment in the US, and have a positive influence on other substance treatment as well. The authorship was authoritative: The Institute of Medicine of the National Academy of Sciences. Signed into existence in 1863 by President Abraham Lincoln, the National Academy lives up to its slogan: "Where the nation turns for independent, expert advice." It is considered by many the most prestigious scientific organization in the country. Congress regularly funds it to produce reports for their review. This book was such a report. Public Law 99-570, passed in 1986, funded a committee of 16 scientists, supported by a staff of six. The entire 629 page volume can for free be read online or downloaded from the National Academy Press.
The committee addressed seven "fundamental questions" (pages 6-8):
"What is being treated?"
Alcohol problems
"What is treatment?"
A continuum and diversity of interventions
"Who provides treatment?"
Alcoholism counselors have become the majority providers in all organized settings
"Does treatment work?"
The question is expanded to consider: what kinds of individuals, what kinds of problems, what kinds of treatments, what kinds of goals, what kinds of practitioners? There is no one effective treatment for all, but providing appropriate specific treatments can substantially improve outcomes.
"Is treatment necessary?"
A qualified "yes." Improvement can occur without treatment; treatment can
also be harmful; the growing use of coercion into treatment is a concern
"Is treatment available?"
It is not equally available throughout the US
"Who pays for treatment?"
There are multiple payors, and better data is needed to provide non-discriminatory coverage
This book met my high expectations. For years I quoted numerous passages, including:
"All individuals with alcohol problems should have broad access to appropriate and effective treatment; it follows that access should not be contingent on whether a disease is present. As diseases themselves can be heterogeneous, differential treatment is required even if a disease is present. There may be reasons for continuing the debate over the disease concept, but progress in treatment need not await its resolution." (page 33, emphases in original)
"AA is considered by many lay persons and professionals to be the most successful treatment for persons with alcohol problems…despite the lack of well-designed and well-executed studies that can be cited to support or negate the validity of this perception…it has been estimated that only 20 percent of persons with alcohol problems who are referred to AA ever attend meetings regularly." (page 111)
"There is no single treatment approach that is effective for all persons with
alcohol problems." (page 147)
"Improvement without formal treatment is not a minor or insignificant phenomenon." (page 154)
"A matching perspective would suggest that zero consumption is an appropriate goal for some individuals with some kinds of problems but is not necessarily appropriate for others…the goal must always be to achieve for the individual the optimum possible outcome for him or her, whether or not that outcome happens to be an ideal outcome." (page 295)
"From a cost-effectiveness perspective, it is desirable to implement a significant redistribution of resource use from more intensive to less intensive medical model and social model treatments. There, the committee recommends that in each community, the full range of alternative treatments be established and covered by both public and private financing mechanisms." (page 469)
"Indeed, in many regards, a total reorientation in our thinking about "alcoholism" is required—a shift away from the conception that all alcohol problems involve a chronic progression that can only be deterred through a single treatment approach." (page 488)
After 25 years, some updating might be done. For instance, we have even stronger evidence of the magnitude of natural recovery. We know now that natural recovery is the most common route of recovery. The language in this book at times reflects the date of its writing.
I quit quoting this book over a decade ago because of the 1990 publication date. However, what is striking to me is how relevant these passages, and the entire volume, remain. The book recognizes the importance of the diversity of alcohol problems, having a diversity of treatments (not just "rehab"), not letting disagreement about addiction as a disease disrupt increasing this diversity, the inaccuracy of considering AA a universal solution to alcohol problems (both from an effectiveness perspective and an attendance perspective), the importance of moderation and harm reduction approaches, and the relative lack of training of the primary providers in the field.
For those who cared to look, these ideas have been available from an authoritative source for 25 years. If this book was ahead of its time, I hope that its time will soon arrive.