5 Ways to Have an Awesome NYE (Without Alcohol)
Posted on December 31, 2013
Looking to stay sober this NYE? Read on for some celebration ideas!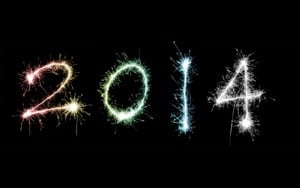 New Year's Eve is the "booziest" holiday, full of champagne toasts, parties with open bars, and DUI arrests.  It is a challenging day to stay sober for any individual, especially someone in early recovery.  New Year's Eve does not have to be all about getting intoxicated.  New Year's is a wonderful time to evaluate goals for the year ahead and strengthen your recovery plan.  It is also a great time to focus on the achievements of the past year, and appreciate how far you've come.
Just because you aren't drinking/using this year, doesn't mean you can't have a good time!  Here are some ideas for enjoying New Year's Eve, and waking up still feeling great on New Year's Day:
1. Game night!  Invite friends over, make some snacks and laugh all the way to midnight.  Game nights offer a silly, stress free way to have fun and enjoy each other's company.
2. Yoga/meditation class- Many studios offer midnight yoga and/or meditation classes on New Year's Eve.  This is a wonderful way to set intentions for the new year in a supportive and positive environment- Namaste!
3. Run a race- Many organizations sponsor 5K, 10K and even half marathon races at midnight on New Year's Eve.  This would be a healthy, fun way to start the year!
4. Treat yourself to a fancy dinner- Think of all of the money that you are saving by not buying alcohol and/or drugs. Many restaurants offer prix fixe menus with multiple courses (you can skip the wine pairings).
5. Movie marathon- Invite friends over to watch movies, eat popcorn and relax!  You might be surprised at how many people would love to spend the night in their PJ's on the couch rather than spending lots of money in a crowded bar or club.  When Harry Met Sally, About a Boy and An Affair to Remember all have great New Year's Eve scenes.