Couples Therapy as Treatment for Alcohol Dependent Women
Posted on September 24, 2014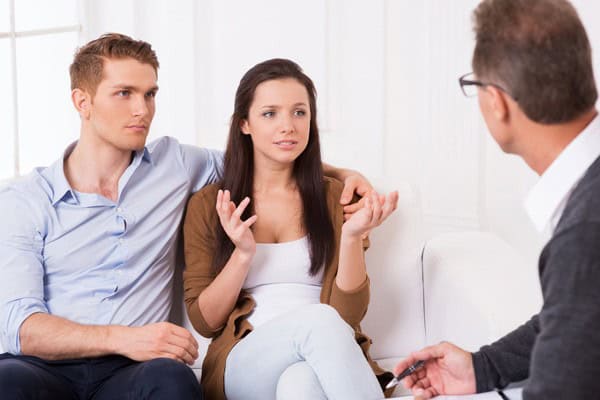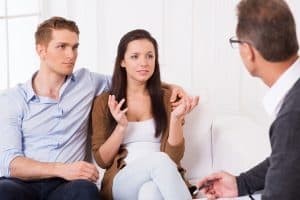 Previous research suggests four to eight percent of women under the age of 44 are alcohol dependent. Further, up to 65 percent of alcohol dependent women have a co-occurring psychiatric disorder, and women are typically less likely to seek alcohol treatment as compared to men. Research also shows that many alcohol dependent women have high levels of stress in their marriage. Barbara McCrady of the University of new Mexico Center on Alcoholism, Substance Abuse and Addictions and Elizabeth Epstein of Rutgers University led a study which found that couples therapy for alcohol dependent women may work well for women with supportive spouses.
Couples Therapy vs. Individual Therapy
The researchers compared alcohol behavioral couples therapy to alcohol behavioral individual therapy in a randomized trial of 102 heterosexual women with alcohol use disorders. All participants were either married or in a committed relationship for at least six months. Spouses and partners agreed to participate in the therapy. Measures in the study included percentage of days abstinent (PDA) and percentage of days of heavy drinking (PDH) during the six-month treatment period and a 12-month follow-up period.
Results showed that, while both treatment groups demonstrated an increase in PDA and a decrease in PDH during treatment, the couple's therapy group had significantly greater improvements compared to the individual group. Further, participants who received couples therapy continued to demonstrate greater improvements during the follow-up period. Couples therapy participant reported fewer heavy drinking days in the follow-up period. Women who had a better relationship with their spouse or partner experienced greater benefits from the couple's therapy. Therefore, couples therapy for alcohol treatment may be a viable option for alcohol dependent women who have supportive spouses. The researchers also found that couples therapy resulted in better outcomes for women with co-occurring psychiatric disorders.
The Role of Family in Addiction Treatment
The results of this study are not surprising. Alcohol use disorders and drug addictions affect not only the individual but also his or her family. When supportive family members are willing to participate in treatment and help their loved ones, treatment outcome generally improves. By improving communication and coping skills within a relationship, couples may reduce the risk of relapse after treatment. Unfortunately, not all alcohol dependent women are married or in a committed relationship, and of those who are, not all of them have supportive spouses.
This study was funded by the National Institute of Alcohol Abuse and Alcoholism of the National Institutes of Health. McCrady and Epstein plan to conduct more studies which compare couples therapy and group therapy to individual therapy for individuals with alcohol use disorders and drug addictions.
Reference
McCrady BS, Epstein EE, Cook S, Jensen N, Hildebrandt. A randomized trial of individual and couple behavioral alcohol treatment for women. Journal of Consulting and Clinical Psychology. 2009; 77(2): 243-256.