Drunk Driver Streams Live Video of Herself Driving Drunk on Periscope
Posted on October 13, 2015
23-year-old Lakeland, Florida woman, Whitney Beall streamed real-time video on Periscope of herself driving drunk.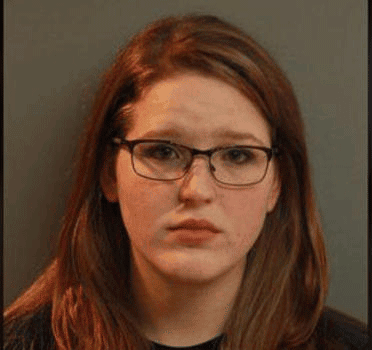 The Persicope video (below) shows Ms. Beall repeatedly stating that she "is drunk," at one point making a right-hand turn, when she meant to go left. She admittedly had no idea where she was, stating, "this is bad guys."
While some Periscope viewers were trying to discern whether the video was legitimate, several others pleaded with the woman to stop driving and reported her to police, who then logged on and saw the intoxicated woman's live video stream.
Officer Mike Kellner eventually caught up to Beall and pulled her over, but not before the intoxicated driver hit a sign, a curb, and allegedly blew out her right front tire.
Reports state police could smell alcohol coming from the car and the driver was asked to submit to a field-sobriety test (shown in video below). Beall was arrested after failing sobriety tests, and booked in Polk County Jail and charged with DUI. Beall was released from jail on $500 bond.
Whitney Beall Persicope Video
Whitney Beall Arrest: Officer's Dashcam