FBI Raids of Florida and So. California Rehabs
Posted on June 16, 2017
FBI Raids Rehabs in SoCal and Florida
Rehab Unraveling
By Thaddeus Camlin, Psy.D.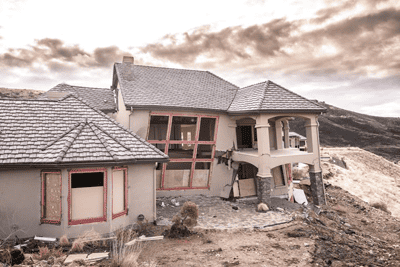 Light is now exposing the shadiness that cloaks the world of rehab.  Recent FBI raids in south Florida and southern California are revealing a network of conmen making fortunes off the vulnerability of people with substance use problems and their families.  A relentless pursuit of profit over product and a lack of regulation and oversight fostered a treatment world where the unscrupulous were able to dominate the market and overshadow the treatment professionals with an ethical backbone and genuine desire to help people who are hurting.   Now, it appears the swan song is in full swing for the predatory miscreants tainting the healing efforts of the many honest addiction treatment providers.
FBI raids of treatment facilities and sober home networks are resulting in startling findings.  The practice of patient brokering (aka "body brokering" and "junkie hunting") is an umbrella term for a litany of unsavory practices.  Patient brokering involves offering kickbacks and bribes to lure in patients, and it increasingly appears to be a 'standard of practice' for many rehabs.  In a common cycle of patient brokering, people struggling with substance use are offered cash to check into rehabs, then discharge to check into a hotel paid for by the brokers where the brokers supply them with drugs so they can "relapse" and check into a different facility the next day.  Needless to say, many victims of patient brokering die from overdoses in the process.
Patient brokering can be found all over the unraveling rehab world.  The CEO of a rehab center in Delray Beach, Florida was under the headline, "FBI Raids Rehabs," charged with 93 counts of patient brokering in February of this year.  Just this week the FBI raided a network of Sovereign Health treatment facilities in California for reasons yet undisclosed.  Many California rehabs engage in patient brokering by employing "junkie hunters" to lure patients in from out of state with offers of "scholarships," sometimes even paying travel costs to get people to the facility.  Rather than provide an actual scholarship, rehabs sign patients up for insurance through Covered California, which can be purchased the day someone arrives from out of state.  Insurance companies are milked for every dollar possible until further coverage is denied and then patients are discharged, often with nowhere to go (a practice so common it has its own term – "curbing").
Insurance fraud is rampant in the world rehab world.  Medi-Cal facilities were found to be billing millions of dollars for patients who were dead, in jail, or had no legitimate addiction diagnosis at the time of the service that was supposedly provided.  Fudging symptoms in clinical documentation to justify care and waiving co-payments to get people in are commonplace at facilities employing unethical practices. A mantra that is well-known and constantly regurgitated within the treatment industry is the refrain, "get heads in beds," and some go to great lengths to do just that.
Urine drug tests are another angle of scamming insurance companies.  The owners of a network of Southern California sober living homes and two doctors were charged with insurance fraud in May of 2017 for what was described as a $22 million dollar billing scheme for urine drug tests. Public records reveal that Sovereign Health filed lawsuits against former patients for unsettled accounts.  One of Sovereign's lawsuits against a former patient was against an individual who underwent 15 urine drug tests in a month that resulted in a bill of over $100,000 for the drug tests alone (is it only ironic to me that a $100,000 bill for 15 drug tests conducted by a "treatment" center to "help" a patient turns out to be $6,666.66 per test?).
It is not uncommon for insurance companies to be billed as much as $5,000 for a single urine drug test, and insurance companies often pay something close $2,000 per test, meaning the cost of one drug test is double the usual cost for a week of intensive outpatient treatment.  People in treatment are often tested two or three times per week.  Testing multiple patients multiple times a week and receiving a $2,000 check for each small cup of urine adds up quickly.  Is it going too far to say that urine is 'liquid gold' in the treatment world?
As the FBI raids rehabs it could mean a positive turn for the industry as a whole.
So, as the FBI raids rehabs and the unraveling of scam after scam unfolds before our eyes, is it time to write-off the entire industry?  No.  The questionable practices of some practitioners inflated the growth of some facilities temporarily.  Now that the treatment bubble inflated by those seeking an insta-fortune is popping, treatment providers opting for the slow and steady path of sustainable growth through quality practice are poised to fill the void.
As the rehab industry self-corrects, there is a need for objective standards of practice and oversight that are not driven by profit.  The most well-known and highly reputable accreditation agency for rehabs is the Joint Commission on Accreditation of Healthcare Organizations (aka JCAHO, pronounced 'Jay-co').  JCAHO is a non-profit, tax-exempt organization that accredits over 21,000 health care organizations in the United States.  To earn JCAHO accreditation a healthcare facility must comply with an established set of standards that are designed to ensure quality care.  A non-profit organization designed to ensure quality treatment, well that's reassuring right?  Wrong.
JCAHO is a 'non-profit' that rakes in cash by the truckload and pays its top ranking, industry-insider leaders millions of dollars.  JCAHO charges an average of $46,000 for a full survey of a facility.  Facilities are aware of upcoming site surveys and have ample time to prepare for a JCAHO inspection, which results in about 99% of the hospitals they inspect being awarded accreditation.  Most insurance companies require facilities to have JCAHO accreditation for services to be covered.  Thus, the coveted gold seal of JCAHO accreditation is more about facilities ensuring they can bill your insurance companies than it is about ensuring that you or your loved one receive quality care.
Without a way to ensure quality care that is not profit-driven, it would behoove you to subject potential rehabs to some 'extreme vetting' (to borrow the parlance of our time).  Anyone promising guarantees of success, offering high percentage success rates, or advocating for immediate admission to a high level of care may not have you or loved one's best interests at heart.  When starting on a path to change the best practice is usually to start low and go slow.  If higher levels of care are needed, you can always add those on, and if a lower level of care works then you just saved yourself a lot of money.
The reality is that most people do not need residential treatment, drug tests, a JCAHO accredited rehab, or sober living homes to succeed.  In fact, most people need no treatment at all to succeed – natural recovery is the most successful form of recovery out there.  For many, the most important factors in achieving long-term change are belief in one's self, patience with the pace of change, and motivation to endure the sacrifices needed to succeed.
We think there is a better way to promote recovery. Learn more here.