How to Quit Drinking: 5 Tangible Steps
Posted on January 8, 2016
By Devon Berkheiser, Psy.D. (originally posted March 2015)

Discover how you can quit drinking (and using)… for good.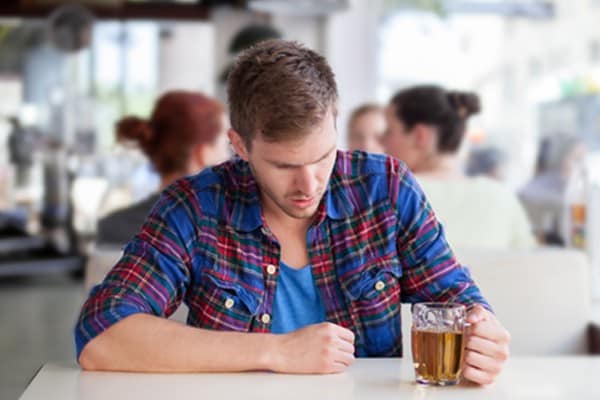 Do you want to know how to quit drinking for good? While this can be a challenging task, it is definitely possible to quit an addictive substance and establish a happy, meaningful life in recovery.
There is no one way to quit drinking; different paths work for different people.
It may take some trial and error to find the recovery tools that work best for you. However, there are some general guidelines that you may want to consider when attempting to quit drinking. Read on for some helpful tips.
1. Make a commitment to change your drinking habits
First and foremost, you need to make a commitment to change. Ask yourself why you want to quit drinking. Perhaps your drinking has taken a toll on your relationships, or maybe you just want to feel healthier. One helpful tool to use in order to solidify your commitment to change is the cost-benefit analysis (CBA). The CBA helps you explore both what you like about drinking, and what you don't.
Seeing all of the negative consequences of alcohol use can provide you with the motivation that you need to make a change. It can also be helpful to look back at the CBA when your motivation is lagging. (The SMART Recovery handbook offers information about a variety of recovery tools, including the CBA. See smartrecovery.org for more info.)
2. Develop a plan to quit drinking (or even reduce it)

It's helpful to have a thorough plan anytime you want to make a change. Your plan should address your goals, as well as the steps that you will take to achieve them.
Consider the following components when developing your plan: the specific changes that you want to make (such as total abstinence from alcohol or cutting back to five drinks per week, for example), the steps that you will take along with a timeline for taking those steps, the people/resources that will provide support, and measurable milestones that will show that you are making progress.
You should consider potential barriers that could get in the way of your attempt to quit drinking, and plan for those as well. Also, make sure that your plan is realistic and achievable. It may be helpful to reach out to other people who have successfully quit drinking in order to hear what worked for them.
3. Seek medical attention as needed
Quitting alcohol can result in significant, and even fatal, withdrawal symptoms. Before you quit drinking, be sure to consult with your doctor. Based on the amount that you've been drinking, he/she may recommend a medically supervised detox.
Be aware of serious detox symptoms if you do attempt to detox on your own. Go to the emergency room if you experience any of the following symptoms: confusion/disorientation, seizures/convulsions, severe vomiting, hallucinations or high fever. There are medications available that can help make your detox safe and more comfortable.
4. Deal with lapses
When you try to quit drinking, you may not be successful on the first attempt. Lapses are a common part of the recovery process, and when handled quickly, they can actually provide a helpful learning experience.
If you have a lapse, take action before it spirals into a full-blown relapse. Re-evaluate your plan recognize what wasn't working; make changes as needed. Perhaps most importantly, try to avoid beating yourself up.
Mistakes are part of the recovery process, and if you're able to forgive yourself you will be able to move on more quickly. Reaching out for support can be especially helpful after a lapse.
5. Live a life that you value
Once you have reached your goal of quitting/reducing drinking, it's important to put into place a lifestyle that supports that goal. It's easier to maintain changes on a long-term basis when you feel healthy, balanced, and fulfilled.
Make sure that you participate in activities/hobbies that bring joy and meaning to your life. Rather than thinking about not drinking, consider all of the positive things that you can do now that your alcohol use has been reduced/stopped. Reflect on your values and what matters most to you in life, and then spend time engaging in those activities.
Make sure that you also take some time to recognize the positive changes that you've seen as a result of not drinking. This will help you to sustain your motivation so that you can keep moving forward in the direction that you want.
These five steps may not work for everybody, and it can be easy to get discouraged if you have attempted to quit drinking without much success. However, there is help available. Whether you need help with detox or relapse prevention or are in need of outpatient or inpatient rehab, there are several options available to help you learn how to quit drinking. With time, support, and commitment, recovery is possible.
Want to learn more about how you can quit drinking? Check out, "How to Quit Drinking Through Self-Guided Change."
For an in-depth look at alcohol addiction, alcohol withdrawal and treatment for alcohol abuse, visit our alcohol addiction page.
If you've tried to quit drinking but can't seem to get it under control, call us. We can help.