Opiate-Related Celebrity Deaths
Posted on February 6, 2014
5 Opiate-Related Celebrity Deaths in the Last Year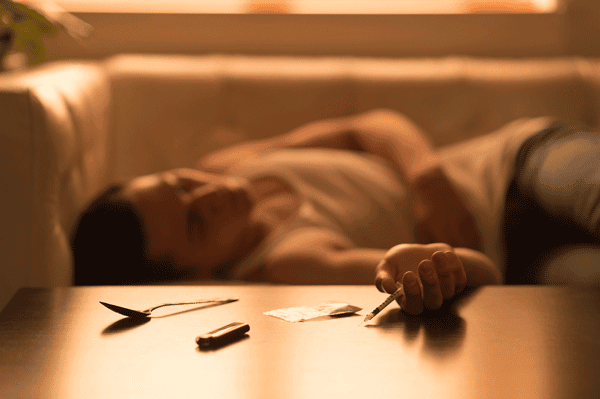 The recent death of Philip Seymour Hoffman is shining light on the American opiate overdose epidemic, but the problem wasn't exclusive to Hoffman. In fact, opiate death rates are on the rise, in both the celebrity sphere and the general public. This post illustrates five opiate-related celebrity deaths in the last year.   
February 2, 2014 – Philip Seymour Hoffman, 46, was found in the bathroom of his Manhattan apartment with a needle still in his arm. According to the New York post, the cause of death was an apparent heroin overdose. Hoffman had struggled with drug addiction in his early twenties, but was able to stay off drugs for 23 years before relapsing in 2012 and entering a detox facility in 2013.
July 13, 2013 – 31-year old "Glee" star, Cory Monteith, was found in his hotel room at the Fairmont Pacific Rim in Vancouver. The toxicology report stated Monteith had codeine and morphine in his system, in addition to alcohol and heroin which were ruled as the cause of death. The coroner's report further explained that Monteith had struggled with intermittent drug use over the years and that after a period of abstinence from opioid use, previously tolerated levels may become fatal.
June 28, 2013 – Matt Osborne, 55. The WWE fighter was found in his Plano, Tx. apartment and taken to a nearby hospital where he later died. Although police launched a precautionary homicide investigation, his death was later ruled an accidental overdose of morphine and hydrocone, exacerbated by heart disease.
May 1, 2013 – 34-year old Chris Kelly, of the 90's rap duo, "Kris Kross," was found unresponsive in his home and taken to the hospital where he was pronounced dead a short while later. According to NBC, the cause of death was a deadly mixture of heroin, cocaine, alcohol, hydrocodone and alprazolam.
March 29, 2013 – Reid Fliehr, a 25-year old WWE wrestler was discovered deceased in his bed at a Residence Inn hotel in Charlotte, NC.. The toxicology report stated the wrestler died of a toxic combination of heroin and prescription drugs. According to the kptv.com, the report said Fliehr was found "unresponsive … with drug paraphernalia." Fliehr had a lengthy history of drug use, including heroin-related arrests and two overdoses in 2011.
These celebrities personalize the statistics of opiate overdoses in America, bringing faces to the rising numbers of opioid-related deaths in the American population. When asked his thoughts regarding the recent death of Philip Seymour Hoffman, esteemed addiction expert, Dr. Tom Horvath replied, "Hoffman's tragic loss reminds us how important it is to address the opiate overdose epidemic in a realistic manner. My heart goes out to his family, friends and fans during this difficult time."
Do you or someone you know struggle with addiction? Call us. We want to help.
1-800-977-6110