How to Pick a Good Therapist
Posted on February 10, 2017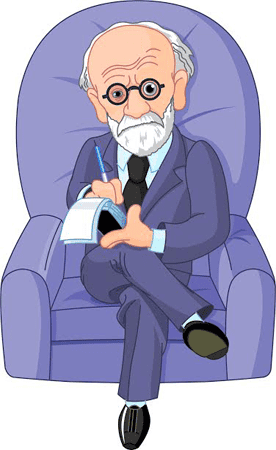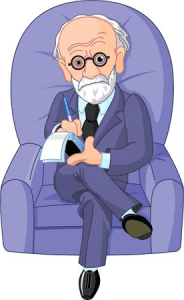 How to Pick a Good Therapist
by Thaddeus Camlin, Psy.D.
One of my favorite professors often espoused that, "when it comes to therapists, the competition is at the level of mediocrity."  Finding the right therapist can be quite an undertaking.  In the world of therapists there are countless therapeutic modalities, certifications, qualifications, and credentials.  This article hopes to help one navigate the multitudinous therapeutic acronyms, degrees, and services out there to find the right fit for you. Read on for information on how to pick a good therapist.
The world of addiction and recovery presents some unique challenges to finding a good therapist.  Three primary types of providers make up the options for therapists when it comes to addiction: certified drug and alcohol counselors, master's level therapists, and doctorate level psychologists.  The training and education required for providers will vary a bit from state to state, but there are some common generalities.
Therapist Options and Their Backgrounds
Certified drug and alcohol counselors generally require four to six thousand hours of supervised experience along with an education course and a high school diploma.  Master's level therapists usually require two years (3,000 hours) of supervised experience, a master's degree in a related field (psychology or social work), and they must pass one or two licensing exams depending on the state.  Psychologists generally require 3,000 hours of supervised experience, a doctorate degree (Ph.D. or Psy.D.), and they must pass one or two licensing exams depending on the state.
In addition to drug counselors, therapists, and psychologists, the services of coaches are also becoming increasingly common.  Coaches do not require any specific training or certification and generally rely on extensive, real-world experience to form and convey their expertise.  Psychiatrists are medical doctors who generally do not provide therapy and are primarily sought out for medication to support the therapeutic process.
It is important to note that extensive levels of training and fancy degrees do not ensure a better therapist.  So how do you know if a therapist is a good?
The simple answer is to meet with one.  Regardless of training, education, or specialties, research shows over and over and over that therapy works when a meaningful relationship is established.  It doesn't matter if a therapist is providing drug and alcohol counseling, CBT, DBT, ACT, Psychoanalysis, mindfulness based relapse prevention, EMDR, EFT, coaching, or any other method from the mind-numbingly long list of therapeutic techniques.  The advantage to higher levels of credentials and training is that if co-occurring issues do arise in therapy (e.g. grief, depression, anxiety, trauma), a clinician with more advanced training and education will be better equipped to help.
Questions to Ask
Important questions for you to consider may include:
Do you know a form of therapy that has helped in the past (insight-oriented, behavior modification, directive, open-ended, etc)?
What approach does the therapist take? For example, it probably won't work well if the therapist believes you are powerless over your drinking and your goal is to moderate alcohol consumption.
Do you find life experience or specialized training more important?
Do you prefer therapists that reveal nothing about themselves, or therapists that will tell some of their own story to provide an example (e.g. how a therapist overcame depression or difficulties with substance use)? Each therapist will have a different approach to revealing personal information so it may help to ask what the therapist's approach is.
How much does the therapist charge and do they accept insurance?  Generally, higher education, more advanced training, and more experience in the field command a higher price.
Does the therapist take insurance? Unfortunately, many of the best and most well-respected therapists have worked hard and established a thriving practice that allows them to decline the hassle of fighting with insurance companies for payment.  Conversely, many young therapists hungry to establish themselves take insurance to help build their practice.
Are there any outside commitments to the therapeutic work? Some therapists require homework, abstinence, attendance of outside meetings, journaling, reading, family involvement, etc.  Do you believe that such requirements will help or annoy you?
Final Thoughts
When it comes to recovery, research shows that people who involve themselves in continuing care for at least a year tend to do better than those who do not.  Continuing care might mean one individual therapy session a week, or one a month, or attending SMART or AA meetings, or regular psychiatric appointments.  If therapy is a part of your continuing care then make your life simple and find someone you connect with and trust.  If you don't feel a meaningful connection after a few sessions, try someone else.  The key to finding a good therapist is to be picky and not settle for mediocrity even if it is more convenient to do so.
Liked this article on How to Pick a Good Therapist? You might also be interested in: The Courage of the Harm Reduction Therapist