Sober Things to Do in San Diego
Posted on September 7, 2018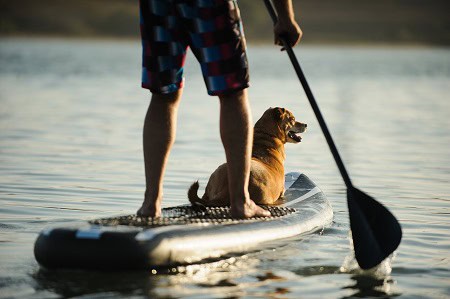 Whether you're new to recovery or have been in at it for a while, it can be tricky finding new activities you can do sober. The good news is, you don't have to hole up in your house to protect your recovery; there are plenty of ways you can enjoy the sober side of San Diego!
We've put together a list of some of the best San Diego activities you can do sober while the weather is still warm. Don't live in San Diego? You can still use this list for ideas in your area.
San Diego Daytime Activities You Can Do Sober
With so much sunshine all year in San Diego, you have to get outside and enjoy it by land and sea, urban neighborhoods and rural trails. There are hundreds of things to do in San Diego sober, here are just a few.
1. Enjoy the Food
San Diego has made an international name for its culinary arts. In every neighborhood, there are countless restaurants from every culture around the globe, many of them fusing several cuisines together for a truly San Diego experience. Get the best of many worlds in one experience with BITE San Diego, a unique company offering walking food tours through many of San Diego's most popular neighborhoods like Encinitas, Liberty Station, North Park, and many others.
2. Head to the Beach
San Diego is home to more than 70 miles of gorgeous beaches stretching from North County to the southern border of Mexico. Spend the day swimming, snorkeling, tossing around a frisbee or simply soaking up the sun rays. Most San Diego beaches prohibit alcohol so you can enjoy fun in the sun without temptation.
3. Hiking
There are countless hiking opportunities around the greater San Diego area. Iconic San Diego hikes like Potato Chip Rock, Iron Mountain, Cowles Mountain, and Cedar Creek Falls are all must-dos and offer challenging ascensions, scenery, and hours of sober fun. Torrey Pines might be the most famous and scenic San Diego hike of all. Whether you are a local or visitor, the friendly folks at Another Side of San Diego offer fun and personal hiking adventures at Torrey Pines, and they will even bring a picnic lunch for your adventure.
4. Bike Ride
San Diego is lined with beach boardwalks and bike paths perfect for exploring the city on two wheels. When you're feeling adventurous book a tour with Fly Rides and take on a coastal cruise, a ride through Balboa Park or an excursion through Los Penasquitos Canyon.
5. SUP
San Diego is meant to be enjoyed on the water and one of the best ways to that is stand up paddleboarding. Whether you want to SUP alone, with friends, or even with your dog, The Sup Connection has you covered. Not sure how your skills will hold up on the water? No worries! They also provide lessons.
6. Surfing
Is there any experience more San Diego than surfing? Ocean waves can be brutal so before you paddle out to spend some time with San Diego Surfing School for all the tips and tricks you'll need to enjoy a clear-headed afternoon of catching waves.
7. Snorkeling
Summer in San Diego offers some of the best snorkeling with warm temperatures and seas life abound. Book a snorkeling tour with the top-rated guides at Snorkel San Diego & Scuba to explore La Jolla Caves and leopard sharks. Or if you prefer a leisurely day of snorkeling they also offer gear rentals so you can take it at your own pace.
8. Weekend Yoga 
Namasteve Yoga offers free oceanfront yoga at Law Street Beach every Saturday and Sunday morning. Come early and save your spot, stick around after for friendly conversation and beach time.
The Sober Side of San Diego Nightlife (Sans Alcohol)
Sober nightlife in San Diego can present challenges, but luckily America's finest city has plenty of ways to get out of the house and enjoy good, sober fun after dark.
9. Make Dessert an Experience
While you're on the food train there is one place you absolutely have to go, Extraordinary Desserts created decadent sweet treats in a sultry atmosphere, perfect for date night, a gathering of friends, even a solo visit. We recommend the Hillcrest location, parking is easy to find and this location foregoes alcoholic beverages for their coffee and espresso drinks.
10. Balboa Park
Balboa Park has many museums that will keep you busy for days, most of them closing around 5pm. If you're looking to continue the fun then Art After Dark is for you. At just $5 for general admission, the San Diego Museum of Art welcomes you in until 8pm.
11. Check Out a Star Party
Here's something you can only see and do at night. San Diego Astronomy Association holds monthly nighttime events year round. SDAA hosts several family-friendly star parties around San Diego providing the opportunity to see the night sky and the world in a whole new way.
12. Catch an Outdoor Movie
Outdoor movies are the ultimate summer activity. Liberty Station celebrates its arts and culture with its alcohol-free outdoor movies series on the second Saturday of each month from May through October. Arrive before sunset to save your spot and explore the Arts District at Liberty Station.
Add your own favorites to this list and keep it on hand. Whether you're feeling bored or just want to enjoy an activity not fueled by substances, this list is a great starting point for getting out there and enjoying the sober side of San Diego.