Summer Vacations: Dealing with Triggers to Drink or Use
Posted on June 19, 2015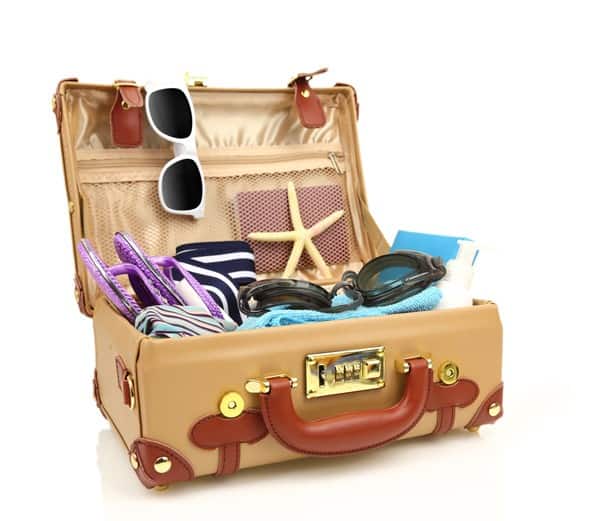 Memorial Day weekend is here! For many of us, that means vacation time is just around the corner! And with vacation comes the possibility of a trigger we don't face on a regular basis. The following tips will help you navigate the summer travel season with success and still have fun!
If you are feeling particularly uncomfortable with cravings (whether new to recovery or just feeling vulnerable), this might not be a great time to schedule that vacation to Cancun, or any other place that is known for its party scene. Try booking a trip to a destination with a focus on history, cuisine, outdoor activities or spa treatments instead and save the bigger challenges for another time.
Try choosing a destination that has several different options for entertainment – zip lining, cultural shows, hiking, ATV rides and spa days are just a sample of the different activities you might consider booking. If you are keeping busy with fun activities, it's likely you'll think about drinking or using less often.
Just as when you are at home, it is important to maintain a proper balance of rest and nutrition. Vacationing can make you tired, and triggers can seem overwhelming when we are run down. Keep your body and mind healthy by scheduling adequate rest during your vacation.
If you are around others who are drinking, allow yourself to indulge in something else, such as a special mocktail or dessert you might not normally order. Allow yourself to enjoy the indulgence and you'll be less likely to feel like you're missing out.
Tell those you are traveling with that you plan to abstain from drinking/using on the trip and ask them to support you. Not only will the added accountability help, it's nice to know you can talk about it if you're experiencing cravings.
Plan ahead of time for cravings. If you think you might be triggered, visualize yourself having an urge while on vacation. What will you do while the urge subsides? Take a walk? Deep breathing? Meditate? Repeat a phrase that helps you get through it? Visualizing your response ahead of time might make it easier to deal with when the time comes.
Remember that the craving is time limited. While you might find yourself wanting to drink or use while on vacation, you will not feel that way the entire time (though it may seem like it at times).
If you really feel like your recovery would be compromised, or you just wouldn't be able to enjoy yourself, it's perfectly fine to nix the trip this year. Nobody says you have to go on vacation and you know what it best for you. If you need to stay home, give yourself permission to do so.
Just like anything else, dealing with cravings gets easier with practice. By practicing in new places and in the context of different experiences, you'll further strengthen your resolve. Don't let your upcoming trip and the possible associated triggers deter you. Instead, try to see it as something that will make you that much stronger!
Happy traveling!