Practicing Psychological Skills: What is Effective Practice?
Posted on September 7, 2023
By Tom Horvath, PhD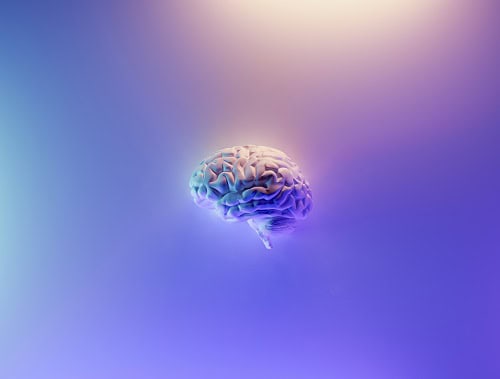 This blog will focus less on physical skills (like playing the piano or hitting a baseball) and more on "psychological skills" like being assertive. Physical and psychological skills are not entirely distinct. Your body will need to play its part in a psychological skill. For instance, you would need to say "no thanks, I'm not interested in that" with your mouth. The physical skills needed to accomplish a psychological skill are typically already well known to you. You just need to use them! Without further ado, let's take a look at practicing psychological skills.
Practicing Psychological Skills #1: Interpersonal Skills
Nevertheless, the physical aspect of a psychological skill can be a good place to start. To stay with our example, you could practice saying "no thanks, I'm not interested in that" out loud. You could also employ what is perhaps the fundamental technique of acquiring a physical skill, repetition: You could repeat that "no" response multiple times as a form of practice. You could also use another technique used for physical skills, using your imagination. Because there are probably specific situations in which you want to be more assertive, you could imagine being in them, then imagine giving your assertive response (either in imagination or out loud). The more vivid your imagination the better.
Practicing something implies that you know what to practice. As with physical skills, having a teacher, mentor, or coach can be very helpful. If you don't have one, there is probably a self-help book or online video that could provide basic guidance. The process of identifying what to practice can also clarify your deeper goals. In this example, do I wish to assert my independence? Have more time? Avoid a specific activity I do not like? Avoid one or more people? To the extent I know the answers to these questions, I will better know what I want to say and how to say it.
Let's assume that you are clear enough about your motivations to change, you have confidence in what to practice, you have identified the physical aspects of the behavior, and you have been repeating them. Additional guidelines can then be used. Can the desired new behavior be broken into smaller or less difficult steps, and practiced in turn? This technique is also termed "successive approximation." Can I practice saying "no" in situations that are less difficult for me? Could I enter a situation in which I am likely to receive requests? In a restaurant or store, I could practice saying "no" to purchases I do not want. At a fair I could practice saying "no" as people call out trying to sell me something.
A surprisingly helpful way to practice is a role play. It's not the "real thing" but you might have a hard time realizing that when you are sweating to give your planned response! With someone you trust and who is sympathetic to your goal, create scenarios in which your role play partner pushes on you to say "yes." You could be very precise about the successive approximations to the actual task. For instance, first you could get asked something you can easily turn down, then the requests could get harder and harder to refuse. However, a less precise approach can work also. Your imaginary practice may now also be richer based on your experience in the role play (or role plays if you can find more than one person to practice with). The key outcome for the role play would be to provide your assertive response without significant difficulty. If so, you may be ready for the actual situation.
Practicing Psychological Skills #2: Internal Skills
We have just focused on a psychological skill that involves interacting with others. What about a skill that is internal? For instance, let's imagine that you often find yourself getting angry or irritable: yelling at your computer, cursing at other drivers, being short on the phone with customer service. That last example has an interpersonal aspect, but the main challenge here is preventing or not acting on an anger response.
The foundations of practice here include self-monitoring (keeping a log of times when you get angry), having a prepared internal response when the situation arises (taking a deep breath, recalling your goal, reminding yourself that your anger probably does not change the world much but it does bring you down), adding your moments of success to your log, and reviewing your efforts on a regular basis (probably at least daily).
To apply the ideas already mentioned for an interpersonal skill:
1) The physical aspect of not getting angry is to relax. You can regularly practice relaxing (by many different methods), perhaps briefly (even just seconds) many times during the day.
2) You can imagine being in a typically anger provoking situation and not feeling angry, or not acting on that anger (for many of us the "anger reflex" is not going to just disappear, but we can pull it back in within literally a second with practice).
3) You can find guidance about how to cope with anger specifically (there is much available). As with all self-help material, I suggest starting here: https://www.abct.org/fact-sheets/anger/ or here: https://www.abct.org/sh-books/
4) You can consider how successive approximation could be applied. For anger, can you find situations in which you know you will be mildly irritated, and start there?
5) Even though there is no external person to role play with for an internal skill, you can still conduct a version of a role play with yourself (perhaps your "wiser self") or with someone you consider a mentor (even a deceased relative). Rather than a role play, this internal conversation could identify some aspects of your anger you had not considered. In this imaginary conversation, you could ask questions of your partner: "why do you think I do this? What do you think I hope to get out of it? How did I learn this originally? What makes it so hard for me to change?" Or you could provide answers to those questions to your partner. Although this conversation may seem strange at first, it can be stunningly enlightening. Having the conversation out loud is often a crucial component.
What practicing psychological skills has in common with practicing physical skills:
Whether the skill is physical, or an interpersonal or internal psychological skill, all practice involves actually practicing! Even if you are practicing in imagination, you are devoting time to learning something. If we truly desire a new behavior, we will make time to learn it. Watch a child learning to walk! Therefore, a crucial question is how motivated you are to make the changes you have in mind.
While practicing we need to concentrate, which is why practice should be time limited. Perhaps you can manage the challenge for 5 minutes, or 30, or 90. Then stop! It's not like you have just one task in life. Whereas physical skills can involve hours of daily practice, practice sessions are likely to be briefer.
Practice involves discipline. If you have 8 hours to learn something, you will be much better off having 8 separate 1 hour practice sessions, rather than 1 practice session of 8 hours. Psychology majors may remember this idea as "massed vs. distributed practice." If you have a deadline for learning something, get started as soon as possible, and distribute your practice over multiple sessions. Even if there is no deadline, regular practice sessions are essential, at whatever frequency makes sense for you.
Patience is another aspect of learning. It takes time to learn, and time is needed between practice sessions for learning to consolidate in our brains (which is why adequate sleep is important). Again, think of a child learning to walk.
As we read in The Little Prince (Antoine de Saint-Exupéry), "a goal without a plan is just a wish." There is still a great amount of space in our worlds for wishes, dreams, and daydreams. But there are also many new or improved behaviors that can be learned by practicing them.
If you'd like some personal support in practicing psychological skills, our individual therapy services could be a great fit. Please don't hesitate to reach out – we can help!