Why You Should Get a Substance Use Assessment in a DUI Case
Posted on February 28, 2019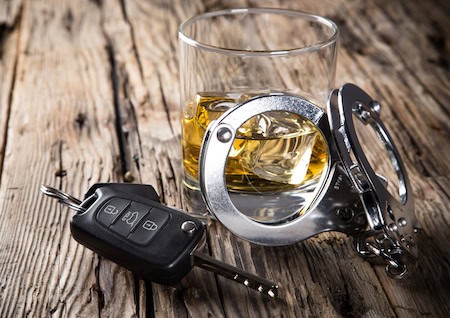 In 2017 there were over 1 million arrests for driving under the influence in the United States, and a number of incidents involved repeat offenders, injury, and fatalities. DUIs are not only big business for the government, they are offenses that are not taken lightly by the courts. Even though behaviors like texting and driving and fatigued driving are more dangerous than DUI, you can expect the harshest punishments for DUI. For those who find themselves in this unfortunate situation, it's important to remember that while what happened in the past can't be changed, through rehabilitation and cooperation positive DUI stories are possible.
When you appear in court for a DUI, the judge generally assesses your criminal history and the circumstances of the arrest to determine next steps. Practical Recovery routinely completes substance use assessments for the courts that can support a defense case.
While such assessments are generally not used for the purpose of getting a DUI dismissed, they can show that the defendant understands the gravity of the situation, owns his/her actions, is addressing issues with treatment, and taking steps to protect public safety.
Everything to know about substance use assessments for the courts
What is a substance use assessment?
Substance use assessments are best completed by a licensed Psychologist trained to conduct psychological testing and write reports. The level of assessment can vary based on the circumstances of the case, severity of charges, and criminal history.
How is a substance use assessment conducted?
Only psychologists are licensed to conduct psychological testing, so if your report requires psychological testing be sure to seek the services of a psychologist. Assessments often include interviews with collateral sources, such as family and other key people, a thorough review of documents, a clinical interview and review of testing results with the client, and a detailed written report with recommendations.  
What is included in the recommendations?
Substance use assessments offer practical individual recommendations specific to your character and circumstance. A high quality substance use assessment will go above and beyond typical recommendations like 30-90 day inpatient rehab, abstinence from all substances, and AA meetings everyday. Top tier assessments turn specific findings from the assessment into actionable steps that ensure public safety while minimizing the disruption on the individual's life.
What are the benefits of getting a substance use assessment?
In a DUI case, offenders are challenged with proving character and instilling trust that irresponsible behavior will not be repeated. A licensed psychologist provides reliable third party validation of such things and signals to the court that charges are taken seriously and steps are already in place to ensure no further offenses will occur.
Can anyone request a substance use assessment?
Yes, any individual may seek out a substance use assessment by a licensed psychologist. In more severe cases, substance use assessments can be court ordered as a mandatory requirement.
How much does a substance use assessment cost?
Costs vary depending on the breadth and depth of the assessment, including how many documents are reviewed, interviews conducted, psychological tests completed, etc. It is best to speak to a psychologist who specializes in addiction about the details of your case and background, and s/he will recommend how extensive the assessment should be along with the associated costs.
Although the past cannot be altered, if you find yourself amid DUI charges you can take actions that will impact your quality of life in the future. If you would like to acquire a substance use assessment for the courts, or would like more information on outpatient addiction treatment, reach out to us today. We're here to help.