The Future of Addiction Treatment
Posted on September 8, 2017
Alternatives to Abstinence Will Be Mainstream
by Thaddeus Camlin, Psy.D.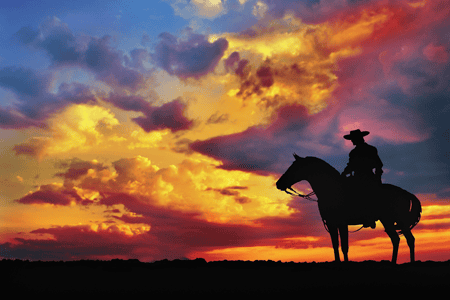 Step aside 'abstinence-only,' your monopoly on addiction treatment is finally coming to an end.  It has taken some time, decades even, for practical approaches to recovery to gain respect and prominence.  Finally, with an opioid epidemic in full swing, treatment rooted in approaches that are nearly a century old, and rehabs crumbling under the scandal of insurance scams, the climate in addiction treatment is on a fulcrum tipping towards change.  This article explores some of the exciting changes on the horizon of addiction treatment.
For nearly a century, addiction treatment has been plagued by the erroneous beliefs that most people fail, that only one outcome is viable (total abstinence), and that only one method can get us there (the 12 steps).  Research continues to show that most people recover from substance use problems, that natural recovery is more effective than traditional treatment, and that about half of the people who recover end up moderating.  History is riddled with examples of well-meaning treatment that didn't end up being all that helpful (e.g. bloodletting, the rest cure, insulin shock therapy, mercury/sulfur/arsenic brews, etc.).  Abstinence-only's unfounded assault on the viability of moderation in the past century is now headed the way of bloodletting as increasingly successful moderation treatments gain prominence.  One of the most exciting methods to help people moderate is called The Sinclair Method.
The Sinclair Method
Although it has been around for years, The Sinclair Method has been fighting against the same cultural brainwashing that all moderation methods have been fighting against – that all alternatives to abstinence are utter rubbish.  People who undergo treatment with the Sinclair Method take naltrexone an hour before drinking, and are sometimes even encouraged to drink everyday for the first 30 days.  Essentially, people drink themselves sober.  No inpatient detox is needed, no $50,000 a month residential "program" is needed, no concern over what to say and drink at work functions and social gatherings with alcohol need be considered.
The Sinclair Method offers an example of a methodology that, cultural brainwashing aside, makes beautiful sense.  Rather than detoxing people by switching them over to a new, less desirable drug (e.g. alcohol to ativan, heroin to methadone, fentanyl to suboxone), why not detox people with their substance of choice or something close to it?  People who use heroin would much rather take heroin than suboxone, and if treatment was offered that involved heroin (as is done in Switzerland) they'd be much more likely to agree to get help.  In Canada, with supervised injection sites well established, people often end up seriously reducing or stopping their heroin use altogether.  Getting people to agree to receive help is often one of the biggest obstacles in addiction treatment.
The Effectiveness of Medication Assisted Treatment
In the case of other substances, like methamphetamine, there is an unfounded mantra within the world of treatment providers that people who use meth should never be prescribed stimulants.  However, medication assisted treatment is more effective than abstinence only methods in treatment retention and relapse prevention, so it is fair to extrapolate that the same may apply to stimulant use.  Amphetamine salts can be, and regularly are, legally prescribed for hypofrontality issues like ADHD.  Most people I've worked with who use meth find benefit in the substance's ability to help them focus, increase energy, and boost productivity.  Many people would probably do quite well with a harm reduction approach of giving amphetamine salts to replace meth, then supporting them in any efforts to reduce their dosing.
Other medication assisted treatment modalities involve the use of ketamine, cannabis, mdma, psilocybin, and ibogaine.  Ketamine and cannabis are already legally used in the US to treat opioid withdrawal.  MDMA is on pace to earn FDA approval by 2021.  Psilocybin, backed by continuously positive research results from institutions like Johns Hopkins, likely won't be far behind MDMA in earning FDA approval.  Ibogaine is moving towards its first clinical trials with human participants.  Despite the tendency for many treatment providers to parrot each other, blindly adhere to outdated methods, and laugh off empirically supported, innovative methods like the use of ketamine, these methods continue to gain traction.  All these substances will likely be integral parts of addiction treatment in the not too distant future.
The "Tyranny of Abstinence"
As the first quarter of the 21st century begins to wind down the future landscape of addiction treatment is starting to become clear.  The past century of addiction treatment has been somewhat of an intentional fugue state, where a plethora of research points treatment in one direction but the industry plays the part of the headstrong cowboy and rides off into a sunset of delusional untruths like abstinence for all, research be damned, and our way or the highway.  The future of addiction treatment looks much more like the treatment of everything else – diverse, guided by research, and individualized.  The era of addiction treatment defined by what Andrew Tartarsky calls, "the tyranny of abstinence" is coming to a close.  The next era will be defined by innovative, science-driven methods.  As science drives change, it is only a matter of time until the tyrannical rule of abstinence-only goes the way of the cowboy and becomes a quaint relic of a bygone era.